A Summer of Sunshine and Baseball
Rebekah Lajoie
2021
Majors: Economics, Latin
Minor: Business
Extra curriculars: Wheaton College Softball
2020 Internship: Collegiate League of the Palm Beaches
This summer I interned with the Collegiate League of the Palm Beaches, a developmental summer collegiate baseball league in Jupiter, FL.  This league is affiliated with Cressey Sport Performance in Jupiter, FL, which is a high-performance training facility used by many major-leaguers.  It is also affiliated with Prospect Select Baseball, which is an organization that is committed to furthering the development and career of high school prospects all over the east coast.  This experience allowed me to work not only with the CLPB, but with these other organizations as well.  These opportunities helped me to gain more skills and knowledge in all developmental aspects of baseball.
My duties as an intern mostly included software management, creation of data logs, and social media management.  Through this internship, I was able to gain experience using FlightScope Strike technology, which measures in-game statistics such as pitch speed and rotations per minute, as well as exit velocity and launch angle.  Before games, I would set up the FlightScope system, which was a very intricate process that required many technical measurements with the help of lasers and computer technology.  During games, I ran this software.  I labeled pitch types, velocities, and rotations per minute both offensively and defensively for each player.  I scored the game by hand while also running this software, in order to get the most complete sense of each situation that unfolded and why certain plays happened.  After games, I compiled all the FlightScope data into an Excel spreadsheet, one per game.  I organized the spreadsheets and included relevant information for potential scouting opportunities by Major League and Collegiate scouts.  I then would post these data logs into a blog on the organization website for players, scouts, and fans to access.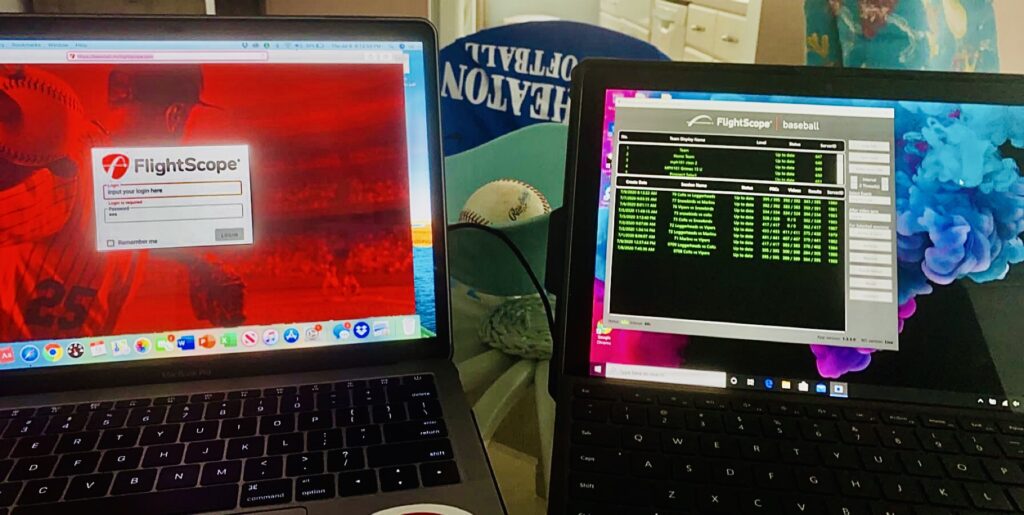 The most exciting part of this internship was being able to attend baseball games every day!  There are not many people who are lucky enough to do that for a living.  Having the opportunity to attend games while also learning new skills was amazing.  I have dreamed of being able to work in baseball operations since I was very young.  The Moneyball era in the MLB inspired me to create opportunities for myself to use as steppingstones for reaching my ultimate goal: to be general manager of an MLB program.  This internship has provided me with many new skills that will help me to get my foot in the door and stand out as an applicant for various baseball operations positions.  The knowledge of the details of the game that I have taken away from this experience is more than I ever could have asked.
What surprised me about this internship was how welcoming my co-workers and superiors were to me as I began the job.  It is most definitely a challenge sometimes to be a woman in this industry.  There are many different obstacles I have had to face and attitudes I have had to work around in order to earn or even complete other baseball-operations jobs.  I have always been very aware of how I conduct myself in a baseball-operations atmosphere.  Keeping it extremely professional all the time earns you respect, but sometimes it is a bit tiring and tough to enjoy your job being on high alert.  At the CLPB, the atmosphere was very different.  I was accepted for the work I completed and the skills/experiences I had.  The guys at Prospect Select and the CLPB were just as committed to furthering my career as a potential baseball-operations employee as they were to furthering the development of their own players.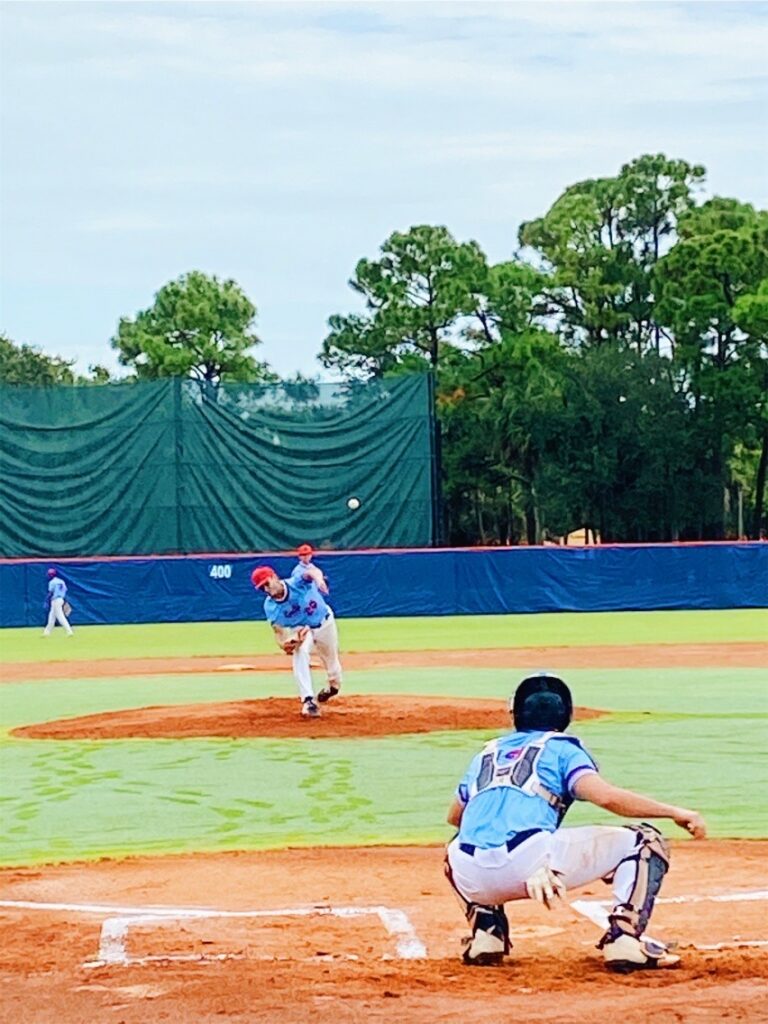 Some of the greatest moments of this experience were meeting some former MLB players that I've admired throughout my childhood.  Alex Gonzalez is a former major league baseball player that played for my favorite team, the Boston Red Sox, in 2006 and 2009.  I remember growing up watching him play and studying his statistics.  This summer, he was the coach of a team that played in our league.  I was able to talk to him about the game and learn from one of the best in the game.  I was also able to see many major-leaguers throw bullpens at the Cressey Sports Performance facility associated with the CLPB.  Watching them pitch and witnessing some of the greatest mechanics in action is proof that player development and the use of statistics and software is such an important part of achieving at the highest level.  These experiences are some that I will never forget.