Through the Student Lens – Wheaton's Innovation Spaces offer students opportunities of discovery and hands-on experience
Emma Yount '22
Major: visual arts / Minor: business
Hometown: Northampton, MA

How are students across multiple disciplines utilizing Wheaton's Innovation Spaces for growth and discovery? How do students come together in the newest facilities on campus to take advantage of all they have to offer? Meet one student who is designing projects in the lab, and in the process, designing her own Wheaton experience as you take a look "Through the Student Lens."

How did you first discover and come to use the Innovation Spaces?
I took the Intro to Digital Fabrication class the fall semester of my junior year and then the Fab Academy Course that spring. Both classes took place in the Innovation Spaces on campus. I also participated in the Social Entrepreneurship Bootcamp the winter of my sophomore year and that's how I was connected to Madison Dunaway, who was at the time running the Fab Labs.
How do you utilize the Innovation Spaces and how has your utilization of the labs evolved over the time you have spent there?
When I took the Intro to Digital Fabrication class and Fab Academy, I used the lab space daily. I have created many projects using the Lab. I have used the space to create pretty much all of my holiday gifts for friends and family members. From 3D printing a mini-watering can for my roommate, designing and laser cutting custom stamps of my friends' dogs, or using the glowforge laser to create 30 elaborate pop cards, the Lab has the ability to make it all!
For my final Fab Academy project, I constructed a rotating lantern that I programmed to light up with neo pixels as you turn the lantern on its 3D-printed rotating base.
What additions or changes are you excited about in the brand new labs housed in the Diana Davis Spencer Discovery Center, Dedicated to Free Speech and Innovation?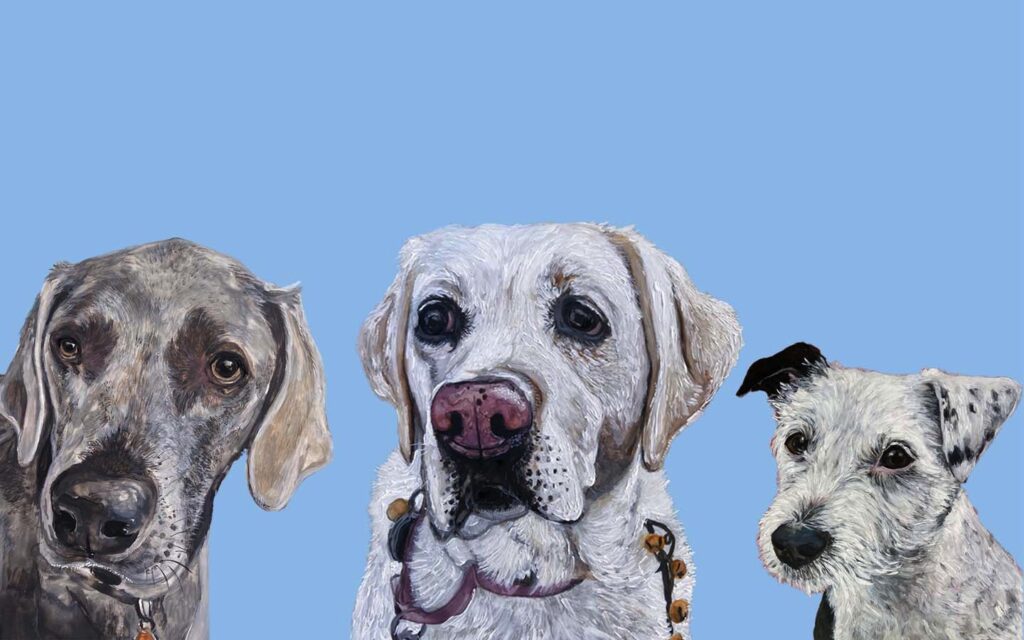 Not only is the building beautiful, but I am also excited to see how we can integrate innovative design and social entrepreneurship. I started my own business, ERY Portraits, (ERY Portraits website and Instagram) my freshman year at Wheaton and have continued growing it into my senior year. I am super excited to see how other students will utilize these spaces to innovate and create. I think there's a gap between the STEM students and visual arts majors, but I feel like this building will be a place for both studies to come together.
My Industrial Design class takes place in the new Innovation Lab, specifically the Fab Lab. It is great to utilize this space for classroom settings. Being in the lab and seen by the students passing by, I can tell that many students are interested in what is going on in the space. I feel empowered to be an artist using such tools and admired by my peers for knowing how to utilize this equipment.

The former lab was tucked away and pretty hard for new visitors to locate. Now the lab is front and center—right near the building's main entrance with floor-to-ceiling windows—you cannot miss it! Hopefully this will make more students interested in joining.
Last summer, Newsweek named Wheaton to "The Best Maker Schools 2021" list of colleges and universities across the country and around the world. How do you feel Wheaton's Innovation Space has enhanced your experiences at Wheaton and as a visual arts major?
I will be traveling with a group of five other Fab Academy alumni to Bhutan this summer to work in Bhutan's Fab Lab. This type of opportunity would never have been possible if not for our exceptional innovation spaces and the faculty that run them. I would like to give a special shout-out to Madison Dunaway and Brandon Witter for going above and beyond to make this space what it is. I feel very empowered and privileged. It is incredible to see the vast career options available for creative people when you can include these digital tool skills into your resume. I love how I can combine my interest in design and business into modern tools and products. It is inspiring to be part of a community of diverse individuals that have such different perspectives and backgrounds.
What would you recommend to a student who would like to experience the Innovation Spaces?
Just pop your head into the lab and ask if you can get a tour or sign up to be trained on a machine. You are also more than welcome to just hang out and do homework in the space. It is very interesting to see what people are making, there are so many interesting ideas and projects people work on. The staff is very willing to teach you these skills and have new members of the community learn to use the tools. You can also email or use this link to sign up to use one of the machines.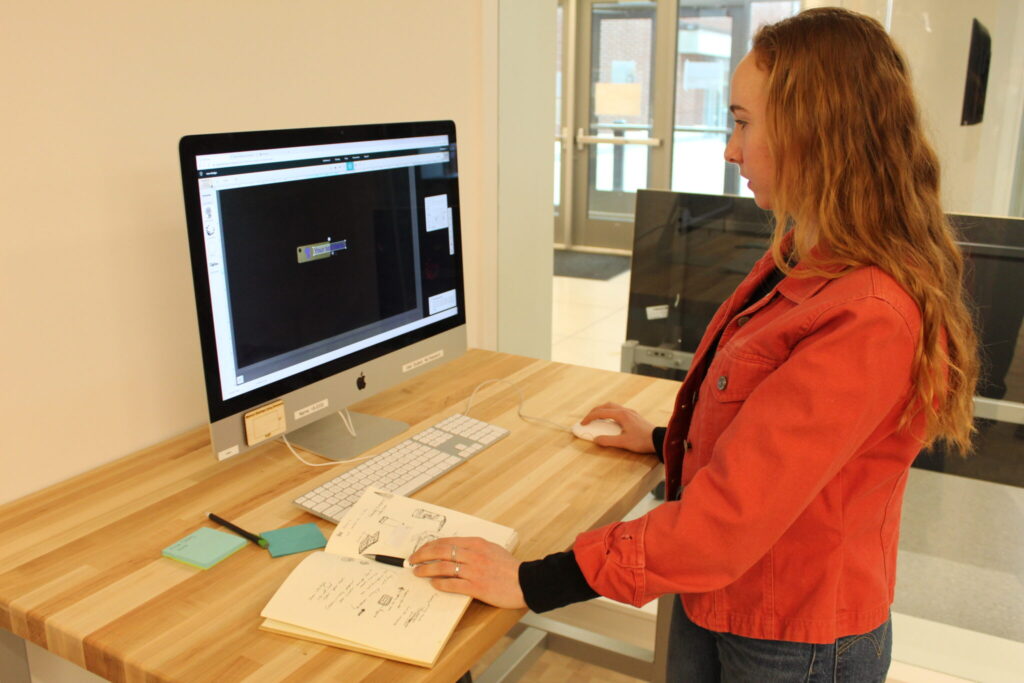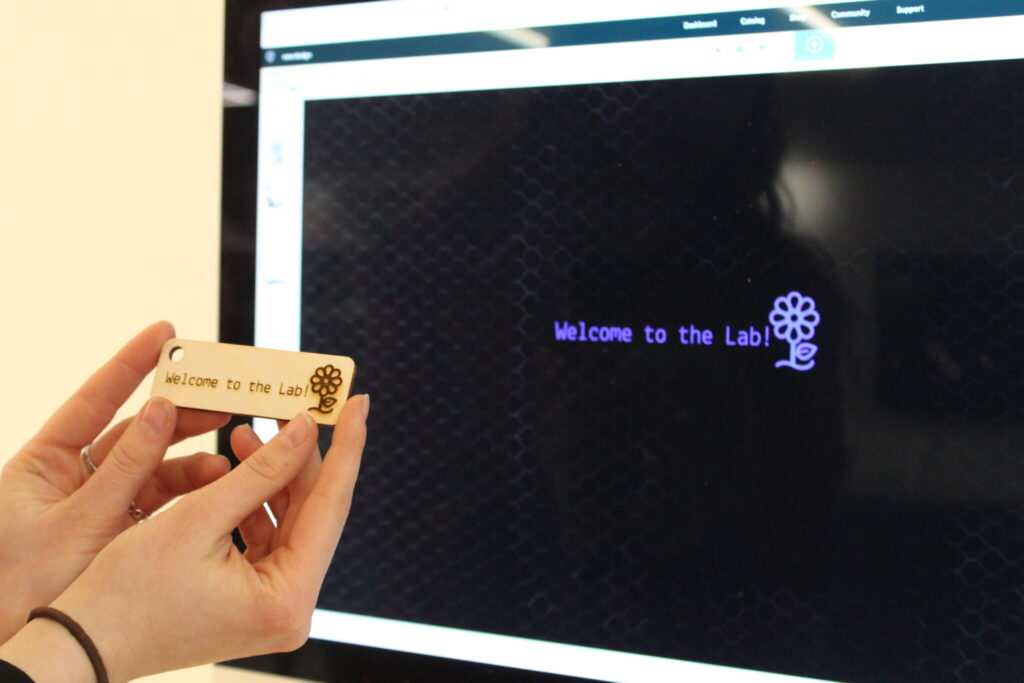 Emma is just one of the many engaging students here at Wheaton. As parents and guardians, you are an integral part of our community. "Through the Student Lens" brings the campus to you, as seen through the eyes of our students, the many roles they play and the experiences they gain during their time here at Wheaton.