The Friends of Art Donates Student Work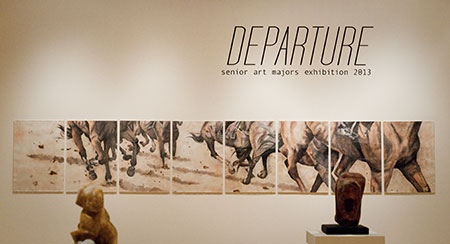 The Friends of Art at Wheaton College include alumnae/i, current students, faculty, staff, and local residents, who all share an interest in the visual arts. The group regularly sponsors numerous arts-related activities including supporting exhibitions in the Beard & Weil Galleries as well as funding object conservation and site visits to area museums. In addition, it annually purchases artwork from the Senior Studio Art Majors' Exhibition. Since 2000, the Friends of Art has purchased and donated thirty-one works to Wheaton's Permanent Collection. In Spring 2013, five photographs by Walker Downey and one sculpture by Caroline Issacs were chosen from the senior show Departure to join those created by their predecessors.
Walker Downey
Walker Downey graduated from Wheaton in 2013 with a double major in Art History and Studio Art. Downey's senior project Framework represents his  engagement with the geometry of urban environments. Through his use of abstract forms and his focus on a modulation, math, and order, Downey captures the essence of various cityscapes. According to the artist, "The photographs comprised by Framework aim to construct new planes and structures, using the city as a window through which to gaze into dimensions of pure design". To learn more about Downey and his work, click here. The four photographs to the right and the above image are all now in Wheaton's Permanent Collection.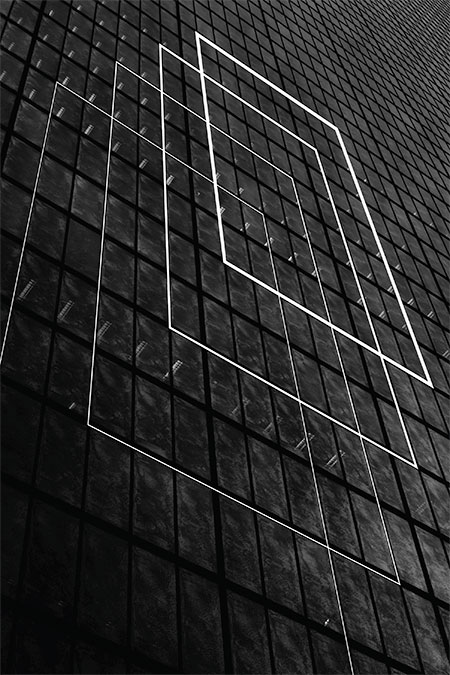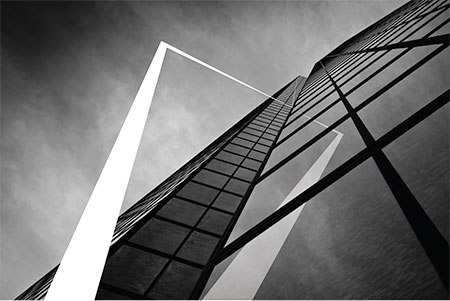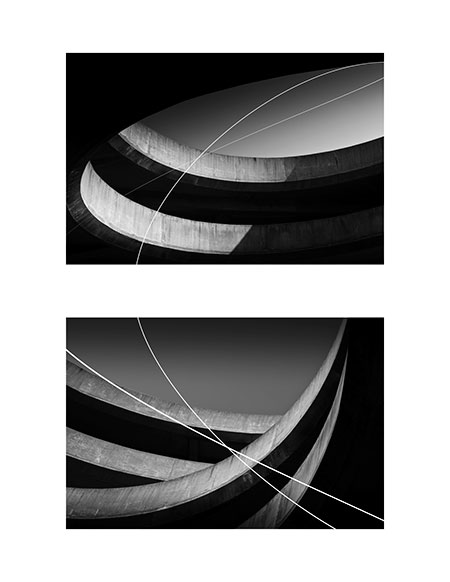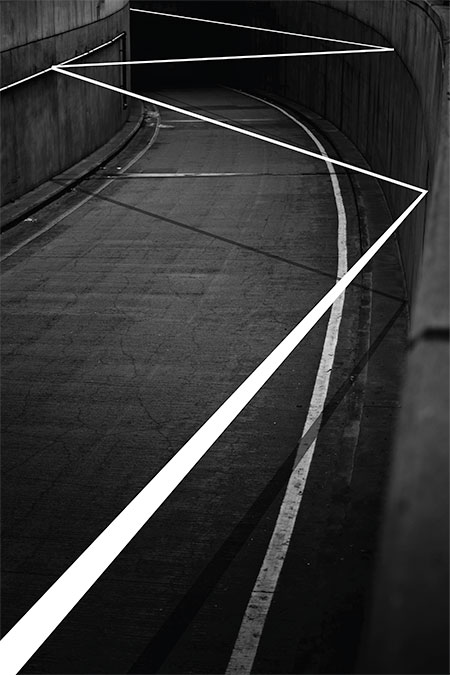 Caroline Isaacs
For her senior project in Studio Art, Caroline Isaacs created a garden of carved sculptures. She found inspiration from both her personal history as an adoptee and her family's love of transforming ordinary materials into works of art. The ability to look into an organic object and extract a form it would never naturally take is something Isaacs has always revered and respected. Unlike her father and grandfather, both of whom work with wood, Isaacs chose to sculpt stone. She practices enormous patience while meticulously manipulating the surface of her pieces. Her series, The Garden, contains five anthropomorphic sculptures that serve as a testament to her artistic vision and her honoring of family tradition. Of the five works, Isaacs agreed to sell Serissa Foetida (Snow Rose) to the Friends of Art for donation to the Permanent Collection. It was carved from a block of Azextulite Quartz donated to Wheaton by Randy Mersel Goldberger, Class of 1964, prior to her death in 2012. Also a sculptor, Goldberger's piece Time Without End is on long-term display in Wheaton's Wallace Library. The remainder of Isaacs's senior project is displayed to the right.