Learning About Global Health While Living in a Pandemic
For Global Health: Power, Sex and Gender class this term, the world we lived in became the classroom.
During our last class before we went on Spring Break, we talked about COVID-19 and the distancing measures used to control it in China. We discussed what that might look like in the U.S. with Professor Torres — never imagining that in the weeks that would follow, we would ourselves be living in the midst of a pandemic.
What we were learning in global health we saw reflected in everything. And we mean everything: home life, media, school, food, friends — and so much of what we talked about and did not want to talk about. In order to work through the confusion and the trauma, as well as to learn in the real world classroom about global health, we blogged our collective experiences and used our knowledge from anthropology to begin to understand how lives are being impacted today.
Together we produced COVID Cultures. In it, we share three basic findings:
1. Experience shapes the perspectives we bring to policy work.
Wheaton College Students lived the pandemic under very different circumstances.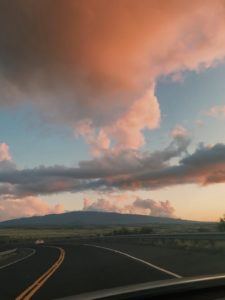 Some of us worked on bucket lists, found peace in going home, and being cooped up together.
Some of used lived in the epicenter, experienced the grief of losing loved ones, felt of ill, or became nomadic.
The realities we experienced seem somewhat irreconcilable, but they did co-exist. This realization showed us that the numbers that today are emblematic of the pandemic are abstracts. They do not represent its lived experience.
2. Attention to social inequality is a must as we prepare to face the pandemics that lie ahead.
Planning for a pandemic needs to consider issues such as addictions, women's rights, homelessness, risks to refugee communities, and long standing racial inequities. Inequalities, for us, were at the root of this pandemic's worst suffering.
3. This pandemic is changing our culture.
We can see this through our search for normalcy, our changing ways to stigmatize others, or in the increased circulation of misinformation.