Gretchen Stalters, RD, Nutritionist

Nutritional counseling sessions are available on-campus for Wheaton students, staff, and faculty.
WHAT: If you're looking for advice on losing weight, have a particular medical-nutrition issue, or just want to learn to eat healthier, Nutritionist, Gretchen Stalters, MS, will provide you with ideas on how to improve your lifestyle.
HOW: Clients can be seen on campus. To schedule an appointment, please contact Gretchen directly at 508-622-0813 or camtwins@comcast.net. Nutritional counseling sessions are by appointment only.
WHEN:  Appointments available most days during the semester from 11 AM – 2 PM in the New Yellow Parlor in Balfour.  Gretchen is also available on-campus several other times during the week.  Please call for more information.
COST: Most insurance plans will cover nutritional counseling visits. Speak to Gretchen for further details.
ACCEPTED INSURANCE PLANS: Blue Cross Blue Shield, Tufts, Harvard, United Health, Cigna, Aetna, Neighborhood Health, and First Health Network.
WHO: Gretchen received her B.S. in Nutrition from The University of Connecticut and M.S. in Health Administration from Long Island University. She has years of experience working in hospitals and in private practice with children, teens, and adults. She has a special interest in Celiac Disease and Eating Disorders, is a big proponent of exercise and has helped coached local running programs.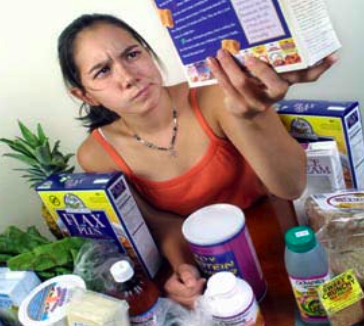 TO SCHEDULE AN APPOINTMENT, please contact Gretchen directly at 508-622-0813 or at camtwins@comcast.net.
College Eating 101 (pdf)
How to Resist Junk Food Cravings (pdf)
The Importance of Eating Well (pdf)