International Student Highlight – Clara Colas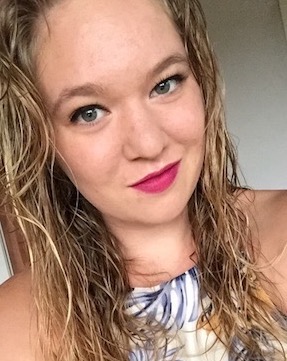 What is your name? Clara Colas
What is your major? Psychology and Italian Studies
What is your country of origin? France
What is your class year? 2019
Can you tell us one interesting fact about your home country?
The Statue of Liberty was a gift from France and she stares directly in the eyes of the miniature version we have in Paris.
What is the strangest thing you have noticed about US culture? The diversity of the country in its political and social views.
How are you involved on campus?
I am an intern in the Admission Office, I am an Italian tutor, and I have in the past been a preceptor and have done research with the Psychology department.
What is your favorite food? Magret de canard (duck magret)
What is your favorite movie? Inception
What is your favorite place in the US? Martha's Vineyard
What do you miss about your home country? The bread, the cheese, the wine, and the beauty of Paris
What do you like about Wheaton? The diversity of the campus, the open mindedness, and the support we get as students and people from the professors and staff members.
What is your favorite place on campus to socialize? Emerson and Balfour Hood
What do you want others to know about your home country/culture? We have been an influencing European country that has helped Europe to become more open-minded and advanced especially during the Enlightenment period. We are also ashamed of Napoleon.
What is one thing you have learned about the US since being here (cultural concerns, history, etc.)? There are a lot of taboo subjects that are talked about even though many equality problems remain throughout the entire country.