Summer Internship at Cumberland County Food Security Council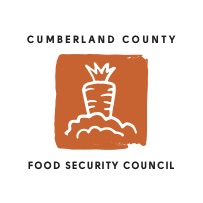 When plans for an REU got cancelled due the COVID-19 pandemic, I stumbled upon an opportunity with a local organization that works to combat food insecurity in my home state of Maine. My background in biology and passion for research set me up for this opportunity to investigate the role of the COVID-19 pandemic on the local community with a focus on food insecurity. Social justice has been a prior interest of mine, so this opportunity allowed me to pursue something I had kept to the side while still developing my main passion for research.
I spent most of my time sitting in front of a computer sifting through research and media articles.The research I conducted was very eye opening to me because I learned about the stark COVID-19 racial disparities in my own state. In Maine, black people are more than 25 times more likely to become infected with COVID-19 than white people while only making up 2% of the total population. This information made for a difficult summer of trying to gather information and research on how to support the most vulnerable. In addition to finding the best methods of support, it would require advocating to state officials to get the communities the help they need. I gained many new perspectives when listening to community meetings with state representatives and have a new understanding of the power of one's voice.
While my research experiences were challenging but insightful, my favorite part of this internship were my days in a local community garden run by CCFSC. On certain days I would head over to the community garden and spend hours weeding, tilling, planting, harvesting, and whatever work needed to be done to keep the garden in shape. I've never been much of a person to get down and dirty, so this was a bit of a challenge at first, but I soon fell in love. It was a great feeling seeing the progress of the vegetables as they grew and knowing that a family was going to get to eat fresh food that I helped plant.
Overall, I had a really great experience with CCFSC, the staff were incredibly friendly and supportive, and I enjoyed hearing about all their important projects. I really enjoyed this experience because I did something out of my comfort zone that wasn't directly tied to my biology major.