Stewarding Nature and Supporting Wildfire Response in California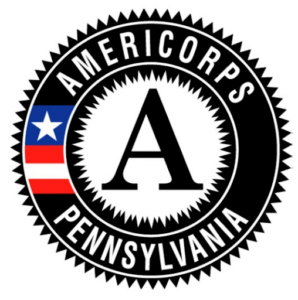 by Hannah Lee
This summer, I was a backcountry intern for the Student Conservation Association through Americorps. I was looking for an internship opportunity that was mostly outdoors and could give me an opportunity to utilize my background in biology.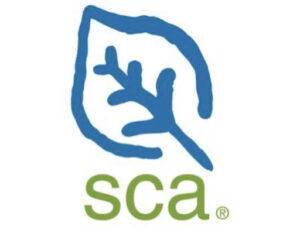 My crew and I were based in Northern California but traveled to Oregon and Nevada frequently for work. As a backcountry intern, we aided the Bureau of Land Management with various tasks including riparian work, data collection, range work, trail building, conservation planning, wildlife awareness tactics, and even helping CAL FIRE. After being given an assignment, we traveled to the site and worked there for no more than a week. During this week, we would camp in the backcountry, only returning to our base camp in Alturas CA for water and food during the weekend. Being able to travel to new places, meet new people, and learn about different environments and histories was the best and most exciting part.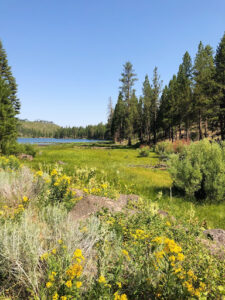 We worked on the California, Lassen, and Eureka trail for the entire summer and even got to explore the Donner party trail for a few days. There was also heavy Native American influence present as well. The history of this area played a very large role in our work. Due to this, multiple times there were projects that had to be altered or even canceled for this history to be accurately represented in this environment.
One of the most shocking aspects of this experience were the wildfires that struck so suddenly in the middle of the summer. At our base camp in Alturas, during the last two weeks I was there, the sun could not be seen. The sky was filled with smoke from sun up to sun down and our tasks shifted gears. We then began to help CAL FIRE with their smaller tasks while also doing any additional work that would indirectly help them during this time. Many of the people we worked with were either firefighters or consultants, so the constant fires allowed for little time for us to be able to work with them, towards the end we were doing a lot less strenuous work. There were about four or five big fires while I was there.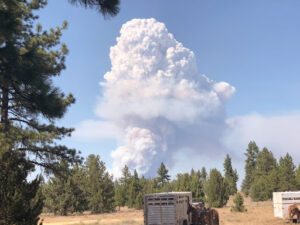 Overall, it was an amazing experience. I learned so much about the field of conservation, this region of the country, and so much more. I was able to utilize my leadership skills paired with my adaptability within my crew, allowing me to gain not only comfortability but confidence in this space.