Safer, More Inclusive Sexual Health Education

by Rose Hankes '21
For my summer internship, I worked as the Education Intern for the Center for Sexual Pleasure and Health in Providence, Rhode Island. Before I applied, I had heard of the CSPH while doing peer sex education for the Sexual Health Advocacy Group on Wheaton's campus. I was luckily able to secure this internship before the COVID-19 shut-down, and the Executive Director was thankfully willing to work with me in making this internship work virtually. Some of my daily duties included writing informational newsletters, compiling resources for the CSPH's website, and attending virtual conferences and workshops. A few of my larger, more eccentric projects include creating a new CSPH workshop (that is going to be run at Wheaton through the SMART office!), making a pamphlet about consent for ONE Condoms, and MCing for a large virtual fundraiser.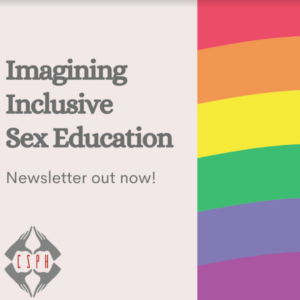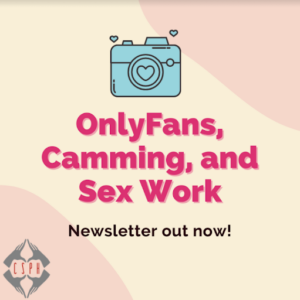 Newsletters I authored for CSPH
My internship coincided with the Black Lives Matter movement this summer, and my supervisor integrated social justice and anti-racism in every meeting that we had together. She was very forthcoming about how sex education, and more generally sexual health, has been rooted in racism–specifically violence and exploitation of Black women and their bodies. As a result, the CSPH provided the resources for me to take part in the first virtual Sexuality Liberators And Movers (SLAM) Conference. This conference was organized and hosted by Black women and femmes of color and focused on how to integrate anti-racism into sexual health. I remember being absolutely blown away by what I learned there, and I would not have had the opportunity to attend without my internship with the CSPH.
Overall, interning for the CSPH was an absolute privilege that I would not have been able to take part in without the Wheaton Edge funding. I got to see firsthand how non-profit organizations are managed while also advocating for social justice issues that are my passion. Although it was a different experience to complete this internship virtually, I still gained incredibly valuable skills in organization, advocacy, and leadership that I will bring with me to any of my future endeavors.