My Summer with Wheaton Athletics
Hi! My name is Mia Len and I am in the class of 2022! I am a Business and Management major with a minor in Hispanic Studies. I completed my funded experience here on campus (sort of – it was remote) with Wheaton College Athletics. The official title of my position was the "External Relations Intern" for Wheaton College Athletics and Recreation. My 3-month long internship consisted of assisting in 3 primary areas. My daily duties ranged from assisting with external marketing and social media content, building a corporate sponsorship model, conducting recruiting research, and benchmarking recruiting efforts and geographical locations of various NCAA institutions. 
I found the creative freedom that came with this internship was one of the most exciting parts of it all. From the get-go, Gavin Viano, the Director of Athletics and Recreation and my supervisor, gave me the freedom to be creative and pitch ideas to him and the department. Additionally, the other staff who I assisted (to name a few: Kaylyn Smith, Judy Allen, and various coaches in the department) trusted me and gave me the opportunity to flex my creative muscles and come up with ideas for certain projects. Everyone's willingness to allow me to gain real-world experience and learn by trial and error contributed to the plethora of skills and knowledge that I acquired in just 90 days. 
One of my favorite lessons from this experience came from the process of receiving this internship and what followed after the completion of it. I was able to get this internship because I had reached out to Gavin in March, shortly after he received his job here at Wheaton, to see if I could help out with the department's social media accounts. I pitched some ideas to him in an email and he emailed me back right after that with an invite to a Zoom call so that we could discuss more. I began helping out in various areas of the athletic department for a couple of months and genuinely enjoyed the work I was doing. When the end of May came around, I was searching for internship opportunities for the summer. After talking with Gavin, we realized that the perfect opportunity for a summer internship was in front of my eyes. We filled out the paperwork to make it official and the rest was history! The second part of this story took place after the internship officially ended. Since I was having an amazing experience and Gavin and the rest of the department liked having me on board, we decided to continue this internship until the day I graduate! The moral that I took away from this two-part story was that having a go-getter mentality is extremely important and will bring you to places that you never thought you would ever get to. I could go on and on about the valuable lessons that I learned (and continue to learn each day), however, I will keep it short and sweet – when you have a passion for whatever you are doing and are surrounded by people who are just as passionate as you, amazing things can and will happen!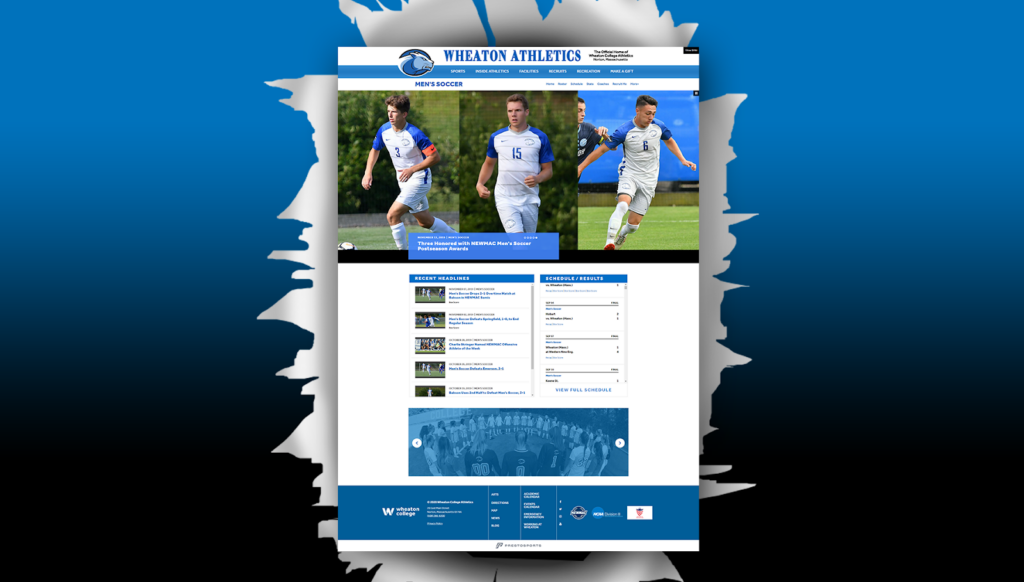 I want to thank Gavin Viano and Kaylyn Smith for being amazing mentors and continuing to help me learn well beyond the summer experience ended. While I am incredibly grateful for the lessons that I have learned, I am most grateful for the authentic relationships that I have formed with the Athletics staff that will last well beyond my time at Wheaton comes to an end. Additionally, thank you so much to all of the Wheaton staff, especially Matthew Wheeler, who worked so hard to make an opportunity as amazing as this one possible for so many of us. Go Lyons!