My Fellowship with the Markey Campaign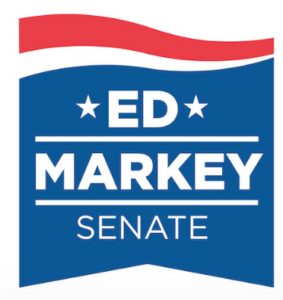 My name is Sadie Woodward, and this summer I completed a fellowship with the Ed Markey campaign. It was such a fun first-time experience for me and I'm so glad I was able to have this opportunity. As a rising junior and an Environmental Studies independent major, I am academically focused on the way environmental science, politics, and anthropology are intertwined. This internship was the perfect place to start for someone like me. Ed Markey is a Massachusetts senator who is running for re-election in November and has a great amount of experience in politics. He is fiercely dedicated to protecting the environment and future generations. He co-authored the Green New Deal, which is a package of environmental legislation aimed at kickstarting a green economy while providing thousands of jobs. Working for his campaign was an excellent way for me to gain insight into how politicians deal with environmental problems and contentious issues like climate change.
A normal work day would entail joining a Zoom call and working with a team of six or seven other fellows and my organizer. We would run phone banks, write emails to volunteers, write call scripts, and make calls ourselves. The tasks were typical for any grassroots campaign. When we weren't working, we would talk about the latest political news or listen to music together, and I enjoyed getting to know my coworkers very much. They were some of the funniest and smartest people I've met. They were from places all around the country, and it was amazing to see that other people my age cared about an election in a different state. It reminded me how important our jobs were. Working with volunteers was also a great experience. They were always very passionate about Ed Markey, and it was great to see the same volunteers coming back each week to phone bank. The age range and location of volunteers made me realize how much the senate race mattered to people. I am grateful that I was able to have this fellowship as my first internship experience.