Learning New Skills through Compassion and the Arts
by Emily Gray '22
Before the pandemic, I had applied and gotten a paid internship I was super excited for in the nonprofit field. This internship was canceled due to COVID-19 so after finals ended, I went on frantic search mode for some way to utilize my summer to explore one of my various interests. I spent the month of May talking to mentors and professors, pondering their suggestions. Based on my interests and my plans with my canceled internship I had originally, I was suggested to connect with Vanessa Volz, the executive director of Sojourner House in Providence and former WGS guest professor at Wheaton. Sojourner House is a refuge for domestic abuse victims and a place founded on principles of systemic change through compassionate action. It is also the only domestic violence rehabilitation center in Rhode Island that also handles victims of human trafficking.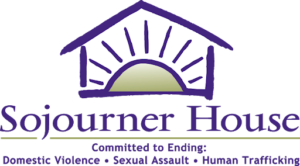 Sojourner House has a very departmentally organized and clear system for internships. My remote status however made for a unique experience with the internship because I could not participate in a physical capacity. This allowed for a more flexible structure and I was able to tailor my internship to exactly what I wanted to learn or help with. After discussing my goals with my mentor, I decided to focus on gaining an understanding of grant writing, social media content creation for fundraising, and web design. Along with these points, I helped with brainstorming for fundraising and content options, participated in a Thank-a-thon on behalf of their donors in the 2019 fiscal year, and was also trained in managing their 24/7 hotline and had a couple shifts to put my training to use.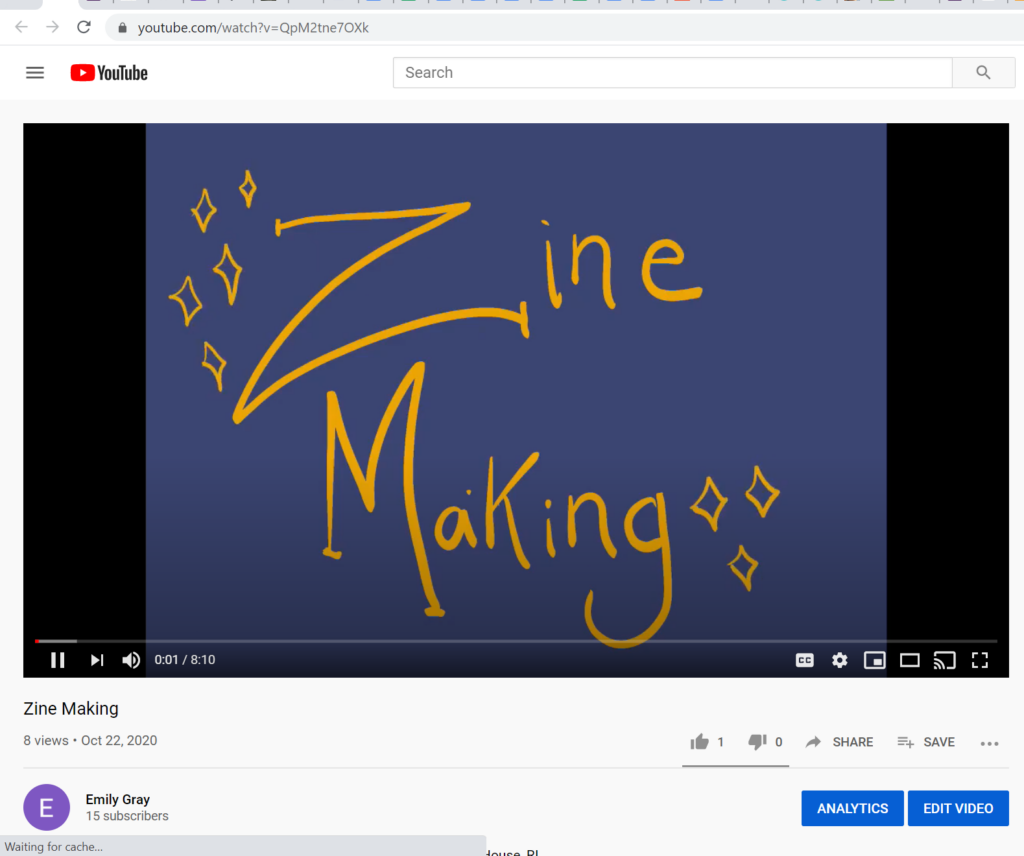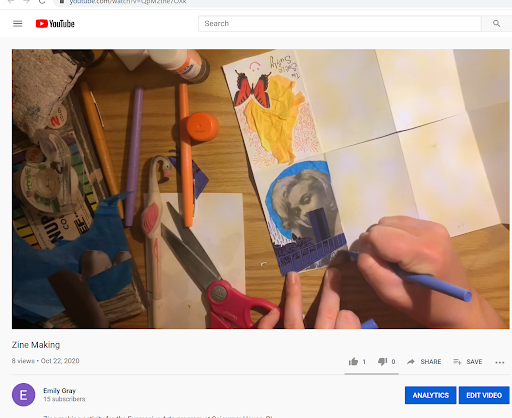 One of the most exciting parts of the internship has been collaborating with Lisa Hoopis and Beatrice Ake, the Director of Education and Community Outreach and the School Based Advocate (respectively) about Sojourner's Expressive Arts program. This program is offered at schools and libraries for children who have been exposed to domestic violence as a healthy and therapeutic way of coping with that trauma. Since my experience teaching art classes at Crossroads in high school, I have wanted to continue being part of healing community arts. My involvement with Expressive Arts is something I have been focusing on this fall semester as I continue with Sojourner House. Teaching again has been super exciting and it's been great to get to be involved in the evolution of the Expressive Arts program in an online venue. So far, along with brainstorming on marketing and lesson ideas, I have recorded a couple video lessons that will be offered at some libraries and schools that have partnered with Sojourner House. I have also taken part in a class or two as a pseudo student to give feedback for my mentor on this project.
A point of anxiety for me was being live on the hotline to answer calls over the summer. I overcame this fear by studying the information provided and taking my own notes to organize the important information I would need on hand during any call. Reading over scenario calls included in the training was also very helpful. Because my internship over the summer was entirely behind a screen it was hard at times to feel like I was actually making a difference as I did not have any palpable evidence and was not dealing with clients directly. The hotline this summer and the classes I have been able to teach this fall have been some of my favorite parts of my time at Sojourner House because they are interactive and personal.
As we all know, COVID-19's impact has been insurmountable. Sojourner House has seen an astounding influx of clients and calls for help during the pandemic as victims were forced to quarantine with their abusers and as distractions of everyday life could not exist. This meant that Sojourner House was much more busy than they normally are during the summer. This has been a very fulfilling way of dealing with the societal despondency and anxiety this year has imposed.