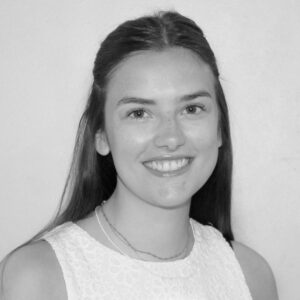 This summer, I had the incredible opportunity to work at Integral, an NYC based employee activation agency. Although it was a remote internship, I learned more than I thought I would during one summer.
Every morning, the team started the day off with a stand-up meeting. Although it was a small daily routine, the stand-up was a chance for me to get insight into what the team was working on. I heard about their upcoming calls, workshops and other meetings. If I was interested in anything, this was the perfect time for me to inquire about working with them on projects.
Because Integral is a start-up, I got to witness first hand a fast-paced and everchanging environment. Because of COVID-19, the team was balancing work and navigating life during a pandemic. I valued the sense of community and openness that the team brought to the computer every day. I felt as if my supervisor and other members of the company truly cared about my experience. Once a week, we would do a team 'potluck' where someone planned a virtual game to play and we would take a half-hour of our day to just relax, play a game and bond. Doing this made me feel welcomed and valued as a member of the team. It was a great way to get to know each other and also give us a chance to step back and enjoy each other's virtual company.
Though the team themselves are worthy of a blog post, the work I did was also important. Ethan McCarty, the founder and CEO, and Taylor Shawver made my experience one of a kind. I had many projects that lasted all summer, such as working on a CommTech spreadsheet (read about My journey with CommTech here) and client work that changed my view of my future. I worked on social media research and proposed ideas for a social launch. Julia Race taught me all about brand voice and gave me the confidence to walk into any meeting and rock it. I learned about graphic design from Priscilla Rios, from watching her amazing Star Wars edits to simple things like learning to put together a proper presentation. My skills have been refined and the work the team put me to makes me confident going into the job search post-graduation.
All in all, I could not have spent my summer with a better team and I am so lucky to have gotten to work with Integral, truly, there was never a dull moment.
If you want to get to know the team and take a look at what they do, I recommend taking a look at Integral on LinkedIn.