CoVerified Weekly Raffle for Students
We want you to always be in the "Cleared" status on CoVerfied!
Starting Monday, February 15th, each time students show their Cleared status at the testing center for a COVID-19 test, they will receive entry into a weekly raffle for $25 Lyons Bucks – two winners each week.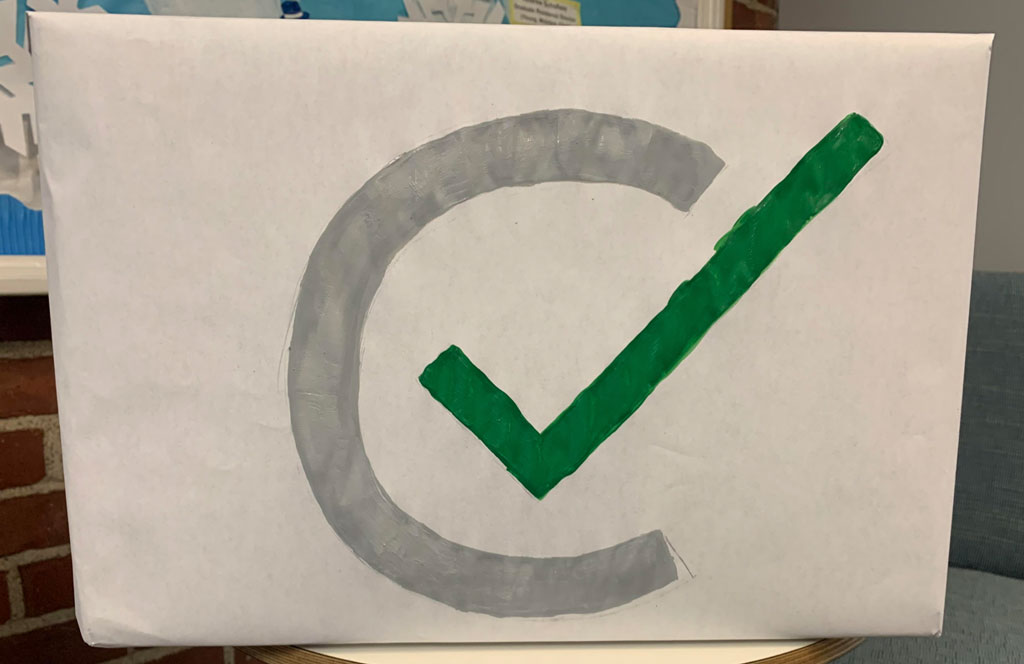 They will also receive bonus tickets if one of our CoVerified Community Champions see their cleared status when checking in around campus. Look for staff wearing a CoVerified face covering with the CoVerified logo.
GRAND PRIZE: all entries from the entire semester will be entered into a grand prize drawing. The grand prize* is a choice between:
1. Wheaton paying for books next semester
~ OR ~
2. A bookstore shopping spree
FAQ's:
Write your student name and wID on the raffle tickets and drop them off at the testing center.  Weekly drawings are held each Friday.  Winners will be contacted via Wheaton email.
To be eligible to win, students must maintain proper testing cadence and have a Cleared status at the time of the drawing.
The Grand Prize drawing will be held during Finals Week and picked from ALL tickets submitted throughout the Spring semester. The value of the grand prize is capped at $300.