Advising at a Distance – Strategies for Success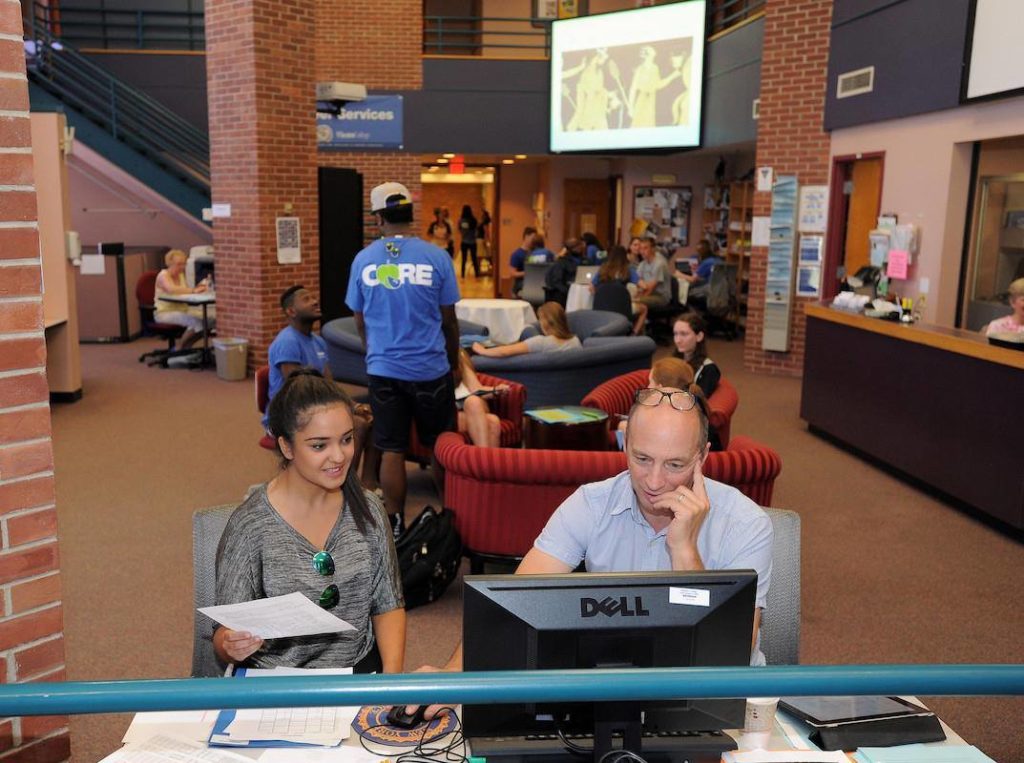 Student and faculty connections are critical to successfully navigating these challenging times.  As an academic community, student learning and academic success remain important priorities, as well as the work of academic planning for the future.  We would like to highlight resources and opportunities for embracing Advising at a Distance, noting many of the strategies, tools and resources that will enable personalized connections between advisors and advisees.  Advising and Registration for the Fall 2020 courses will certainly take on a different feel as we navigate the challenges of remote teaching, learning, advising, and other operations. Recognizing this, Academic Advising and the Registrar's Office have been working together to make Wheaton's process accessible and functional during this period.  We hope you take the opportunity to consider how you can best connect in the advising relationship. Know that Academic Advising and the Registrar's Office are available for any assistance needed.
Making Meaningful Connections from a Distance
Consider using your Google platform (Calendar, Hangouts Meet) and other online appointment scheduling tools to organize and personalize the advising contact.  You can also consider phone meetings as well. Your Student Success Advisor can assist with options and alternatives. Here are some formats to consider and an article from NACADA on Replicating Best Practices of Face-to-Face Advising.
For Virtual Meetings, students and faculty can access the Google Calendar to find a mutual time, and invite each other to an appointment.  When selecting the appointment, you can select Hangouts Meet to link a video conferencing session to the appointment. Faculty advisors may elect to use the Zoom platform as well, and should send any meeting invitations to students to ensure they have the link to the meeting.  You can include the link in the description of the appointment or send a separate email with the link. Virtual meetings are the closest option to an in person meeting. A quick email discussion between advisor and student should determine if this option works best for both.
For Phone Meetings, for students who may not have internet access for example, a phone meeting may be an option to consider.  This option ensures personalization and immediate clarification of goals, priorities and other elements discussed in the academic review and planning conversation.  Consider having copies of shared materials, like emails from the faculty instructor, or the DegreeWorks audit, so that both the student and advisor are referencing similar notes and planning together.  Again, ensure that both student and academic advisor are both comfortable with this format of personal communication.
If the only alternative is email exchange or using the chat option of Google Hangouts, those text options are feasible as well.  Details can be conveyed and focused messaging with attached resources can make this option most effective.  Consider that there may be lags and delays in communication as well, and this type of discussion format creates additional space for misinterpretation and misunderstanding of any points being conveyed.  Regardless of the alternative, the advising contact is an important one and engaging in this type of discussion and learning is incredibly important regardless of what venue you use for communication.
Should there be any challenges between faculty advisors and students in making an advising connection, please consult your Student Success Advisor in Academic Advising for guidance and we can also assist in follow-up as needed.  We are here to support both advisors and advisees.
Ongoing Feedback and Supporting Students This Semester
Faculty have the ability to use the WISe notification system (linked to the Class List on insideWheaton) throughout the semester. A submission will notify the student, the student's advisor and Academic Advising of current performance including any concerns or commendations. Students should follow-up with their faculty for the course, their academic advisor and/or their Student Success Advisor should any concerns surface throughout the remainder of the semester. As you consider some of the advising and student academic needs that may surface in the current semester, here are some important highlights regarding upcoming deadlines.
Please note some of the changes to Important Dates and Deadlines for the Spring 2020 (Course Drop, Course Withdrawal, Grade/Pass/Fail) that may inform some conversations between advisor and advisee this semester. (see the Academic Calendar for further details)
Dropping or Withdrawing from a Course: The deadline to drop courses without record has been moved to May 1, 2020, while the last day to withdraw from a course with a notation of WD will be May 8, 2020.
Grade/Pass/Fail: Deadline for submitting a Grade/Pass/Fail (G/P/F) has been moved to May 1, 2020 to align with the last day to drop a course.
Student Initiated Connections Proposals: The deadline for a proposal submission is set for this Friday, March 27, 2020.
Advising and Web Registration
As you plan for the upcoming registration advising period for the Fall 2020 semester, here is some additional information about dates and tools that will enable you to have effective advising contacts.  In addition to shifting advising week by one week, the registration period has been extended significantly as well for students.
The advising period has shifted to April 6-10 and registration period will begin on April 13 (see the Academic Calendar for further details). Registration will open on April 13 and will remain open through May 1, 2020, extending it by two weeks. This semester, each class will now have at least 2 days for web registration as follows:
Class 2021 – April 13 and 14
Class 2022 – April 15 and 16
Class 2023 – April 17 and 20
Open registration from April 21 through May 1, available to all class years.
PINS will NOT be distributed this semester.  Faculty and advisees should still connect for reviewing course requirements and academic plans for Fall 2020 course selection.
DegreeWorks (available through WINDOW on insideWheaton) provides an up to date status of student academic progress and is a valuable tool in academic planning.
We are all in this together and look forward to navigating these new experiences as a community.  Know that for support with any questions pertaining to remote advising, please consider reaching out to your Student Success Advisor. And for questions regarding registration processes and procedures, feel free to reach out to the Registrar's Office.
We, in Academic Advising and the Registrar's Office, want to thank you for your understanding and patience during these difficult times, and wish you the best as we support you through this new approach to remote advising!
The Staff of Academic Advising in the Filene Center – advising@wheatoncollege.edu
The Staff of the Registrar's Office – registrar@wheatoncollege.edu