"Testing the Limits of Executive Power: A Moot Court on The 4th Amendment and War Powers"
What are the limits of Presidential power in combating the "war on terror"?  Can the President order the indefinite detention of an American citizen?  How do our constitutional rights adapt to protect our increasingly dependent relationship with technology?  Can the government track our location via our cell phones without a warrant?
Please join Honorable Stephen Ostrach and Professors Adam Irish and Jenna Lukasik-Wechsler for a "moot court" session, and discussion in honor of Constitution Day 2013.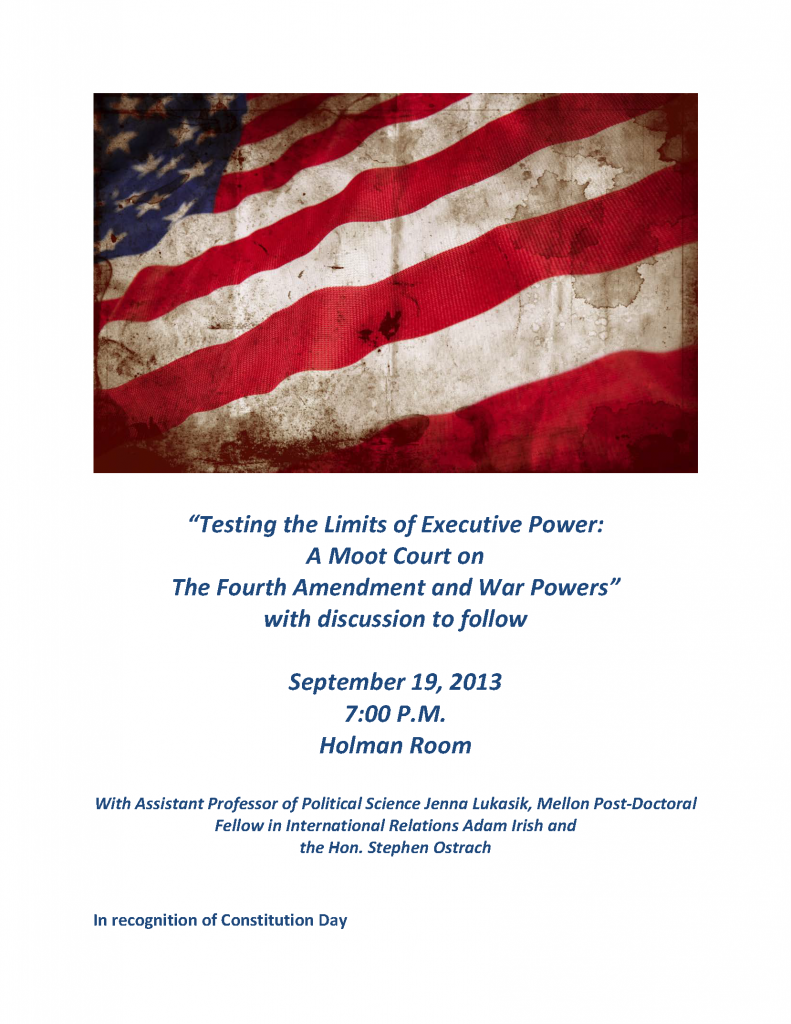 Thursday, September 19, 2013
7:00 PM
Holman Room
Contact Susan Colson (x3491) for additional information.