So Sue Me! A Contrarian's History of College Student Litigation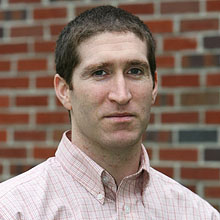 Understandably, college faculty and administrators tend to view aggressive judicial oversight as something of an aberration — an exception to a more traditional and more respectful relationship between students and colleges, and between colleges and the state. Legal historians have reinforced this perspective by concluding that a spirit of "academic deference" restrained courts from questioning college authorities prior to the 1960s.  This talk suggests that early judicial intervention was not only more common than previously indicated but also inextricably linked to celebrated achievements of student rights and civil rights.
Professor Gelber's talk is scheduled for Tuesday, March 5, 2013 at 12:30 p.m. in President's Dining Room.