Honoring a Remarkable Wheaton Legacy
(l-r) Professor Emerita Rochelle Leibowitz; Janet Lindholm Lebovitz '72, Chair of the Board of Trustees; President Michaele Whelan; Professor Emerita Darlene Boroviak; Ann Sears, Professor of Music, and Linda Kollett, retired adjunct associate professor.
On April 14, 2023, members of the Wheaton community gathered in the Balfour-Hood Center to celebrate the late Frances A. Shirley, Professor Emerita of English, and to dedicate a commons area in her name.
In remarks at the event, Provost Touba Ghadessi said, "The Frances A. Shirley Commons honors not only Fran's dedication to her students and her scholarship, but it also recognizes her generous philanthropy to Wheaton College."
Frances Shirley began teaching in Wheaton's English Department in 1960. She taught at the college for the next 35 years, served as Chair of the English Department, Assistant Dean, and Associate Provost. In 1980 she was awarded the A. Howard Meneely Research Professorship. She was a notable Shakespeare scholar, authoring a book entitled Swearing and Perjury in Shakespeare's Plays, and editing books on Troilus & Cressida and volumes on King John and Henry VIII.
She made a gift to Wheaton every year she taught at the college, totaling $1 million in her lifetime. During her career, she invested in 37 Charitable Gift Annuities that supported her through her retirement years and that she left to Wheaton College in her will.
In all, her philanthropy to Wheaton totaled $8.5 million—creating endowments for four scholarships and an internship for students pursuing theatre studies and dramatic literature; establishing a fund to support multiple Professors of Practice in the humanities and in the business & management program; and funding to furnish and refurbish multiple common spaces in the Balfour-Hood Center.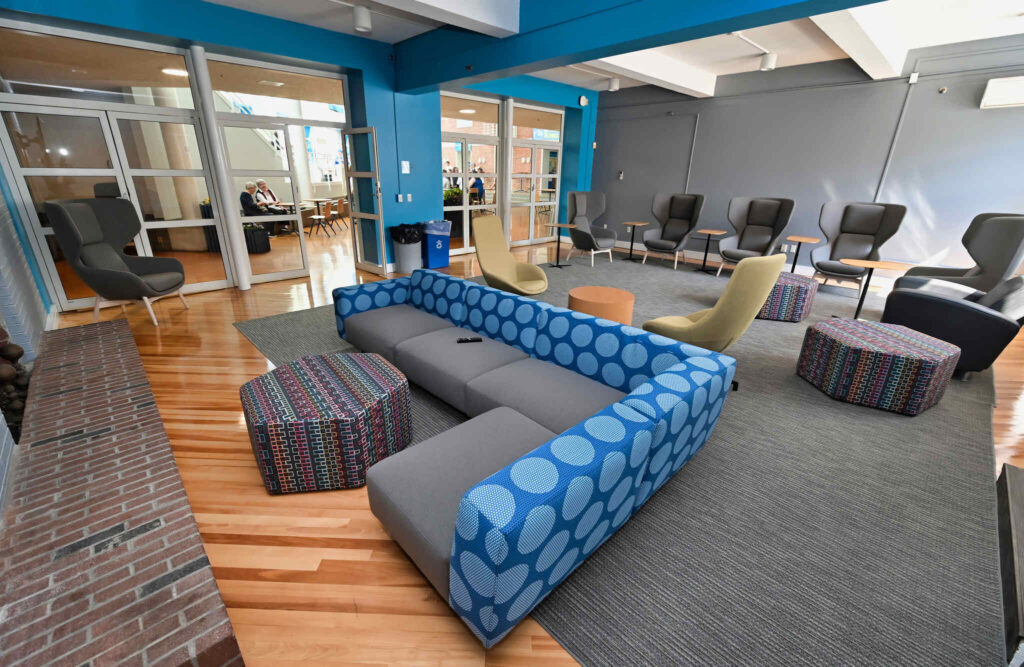 "The impact of her generosity will be felt by generations of Wheaton students and educators," said Ghadessi. "Fran's generosity was fed by her belief that a liberal arts education is one of the most important investment we can make in our lives, and that Wheaton College enacts this education in innovative and inspiring ways."
Janet Lindholm Lebovitz '72, the Chair of Wheaton's Board of Trustees, led a toast to Frances Shirley, noting, "Events like this give us an opportunity to reflect on the many qualities that make Wheaton such a unique place, and to pay tribute to a member of our community who gave so much to the College. Frances Shirley truly embodied the spirit of Wheaton—as a teacher, colleague, and friend."