Learning to live in the balance
As the first month of school rounds the corner, your student, like you, is likely experiencing many "firsts" as the new normal becomes familiar. The start of fall on campus is a time of change, transition and adjustment. It gets dark earlier, the weather cools, the leaves change color and students settle into the semester and new routines.
This change brings new experiences, realizations, and yes, sometimes panic. As students adjust to college life, many are acclimating to an environment that is unstructured most of the day, with friends right down the hall to distract them at any moment. College is a time of freedom, growth and challenge, and the ability to successfully manage this requires balance.
Many students find that having time between courses, without the need to "sit in school" for six to eight hours each day, is a large adjustment. Some just don't know what to do with "all of that time!" In the same breath, figuring out how to balance an increasing workload of reading, writing and projects—without leaving work to the last minute—means setting priorities and adjusting behaviors. As students define their identity, strive to make their voices heard, and try new clubs and organizations, fitting everything in can feel overwhelming and impossible. It is completely normal for students to feel like they "just can't do it all." They "do not know where to start" in making new friends, or are unsure about trying new things or scheduling their day.
That is where we (and you) come in. If you hear your student starting to lament about not having enough time to do their work, get to the club meetings they want to attend, or not knowing what to do with themselves besides sit in their rooms, I have a few tips for you:
Encourage your student to do small chunks of work at a time and take a break once an hour (even if it's a walk around the library or outside to sit in the sun for a few minutes).
Suggest they look on Engage@wheaton or Events Calendar to discover clubs, events and activities to get involved on campus and meet new people.
Discuss how they are scheduling their time. Would a new planner help them write things down to keep track of everything going on and schedule studying during the day so that evenings are free to enjoy other activities and new friends?
Mention that the Office of Spiritual and Religious Life hosts meditations and dissent devotionals throughout the week for students to de-stress and engage in reflection.
Ask if they are feeling overwhelmed, anxious or depressed. If you're concerned about them, remind them the Counseling Center is available for emergencies, and short-term therapy that is often perfect for this transition / figuring out next steps over the first few months of college.
On campus, there are many supports to help your student learn new techniques, including ways to manage stress and balance the new responsibilities of college. Wheaton provides Academic Advising, Tutoring, and Accessibility Services to aid students in accessing the curriculum, learning tips and tricks to excel in their classes, and managing, organizing and discussing their academic plans. SAIL, Residential Life, and Athletics & Recreation staff are available to help students adjust to living away, building new relationships, and finding new passions and physical wellness. Offices such as the Center for Social Justice and Community Impact, Office of Spiritual and Religious Life, Marshall Center and Center for Global Education are here to help students explore their identity, find their place in the world, and give back. Most of all, when emotions are running high and some extra support is needed, we always encourage students to stop by the Counseling Center and Health Services to access mental and physical care for the effects of stress and adjustment. Let's not forget the wonderful faculty who are here on campus. Wheaton's world class faculty are present, involved and dedicated to helping your student cultivate their passions, and learn how to navigate the world of education and thought.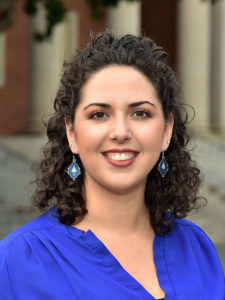 We are all here working together, and alongside your student (and you), to help them succeed in their academic, social, mental, physical and co-curricular lives.
So, take a deep breath with them (in through your nose, out through your mouth), remind them (and yourself) of how brave they are, encourage them to try something new this week, ask for help (because strong people do) and meet the challenge head on as we all know they can.
In Wellness,
Valerie Tobia, LICSW, MPH
Director, Counseling and Health Services