Honoring Trailblazing Women in Labor and Business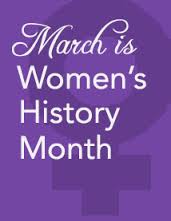 March is National Women's History Month and the founders of the event, the The National Women's History Project (NMHP), chose the 2017 theme of Honoring Trailblazing Women in Labor and Business.
The NMHP, founded in 1980, is "Writing Women Back Into History" through recognition and celebration of the accomplishments of women, from diverse backgrounds throughout our history. The NMHP provides educational material, information and programming to promote awareness of the role women play.
Each year, the NMPH honors women, past and present, who personify the theme with their contributions to society. This year is no different. The thirteen honorees have been pioneers in both business and the paid labor force and their efforts have improved the lives of all. The Wallace Library has a print book display on topics of women and the economy. Additionally, there is a presentation highlighting the 2017 NMHP honorees, and some of the Women's History Month events being offered at Wheaton College in March. This is just a small subset of the Library's vast print and online collection. For more information on finding related works in the library, please contact one of our liaison librarians.