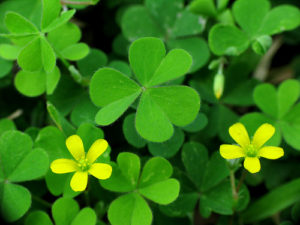 So much to read…so little time. I guess I won't start with James Joyce's Ulysses, although it's on the shelf in the stacks. Definitely not for the faint hearted but it would impress your friends if you carried it around or downloaded it to your Kindle or iPad. In college my roommate used my copy as a door stop.
Instead, you could start with Joyce's Dubliners or James Joyce–Reflections of Ireland (it has photographs!) or some of his poetry.
And continuing the poetic theme, read anything by W.B. Yeats, especially his later works. Be contemporary and try The New Younger Irish Poets.
Delve into a bit of Irish tragedy with J.M. Synge's play set in the Aran Islands, Riders to the Sea or his more widely known comedy The Playboy of the Western World. And peruse a little Sean O'Casey, a master dramatist who championed the Irish working class, with works such as Juno and the Paycock.
Then go a bit more modern and stir in some humor with Brendan Behan's Hold Your Hour and Have Another. End up with one of my favorites, Roddy Doyle. His books include Paddy Clarke, ha-ha-ha, winner of the 1993 Booker Prize, and The Commitments, a great book about a ragtag group of Irish musicians that became a great movie in 1991.
And speaking of movies…once you're tired of reading, and perhaps instead of imbibing in some green libation, here's some to watch: Waking Ned Devine, Barry Lyndon (exactly how young is Ryan O'Neal?), My Left Foot, or Once, now revived as a play and in previews on Broadway.
Feeling in the mood for some history? Try The Oxford Companion to Irish History or The Making of Modern Irish History or A New History of Ireland or The Irish Studies Review or Irish Political Studies.
Running out of time and feeling non-scholarly? If so, quickly skim this e-book The Complete Idiot's Guide to Irish History and Culture.
If fiction or drama or poetry or history or the cinema don't appeal to you, then at least listen to the Chieftains (it's their 40th anniversary!) and wear a little green because "everyone's Irish on St Patrick's Day" – well, at least I am – are you?