Board Games? At the Library?
We've added 43 board games to the library's collection, including Forbidden Island, Sushi Go!, Commands & Colors, and Boss Monster. These games feature a wide variety of mechanics, including cooperative, bluffing, deduction, trivia, brainteasers, and deck building.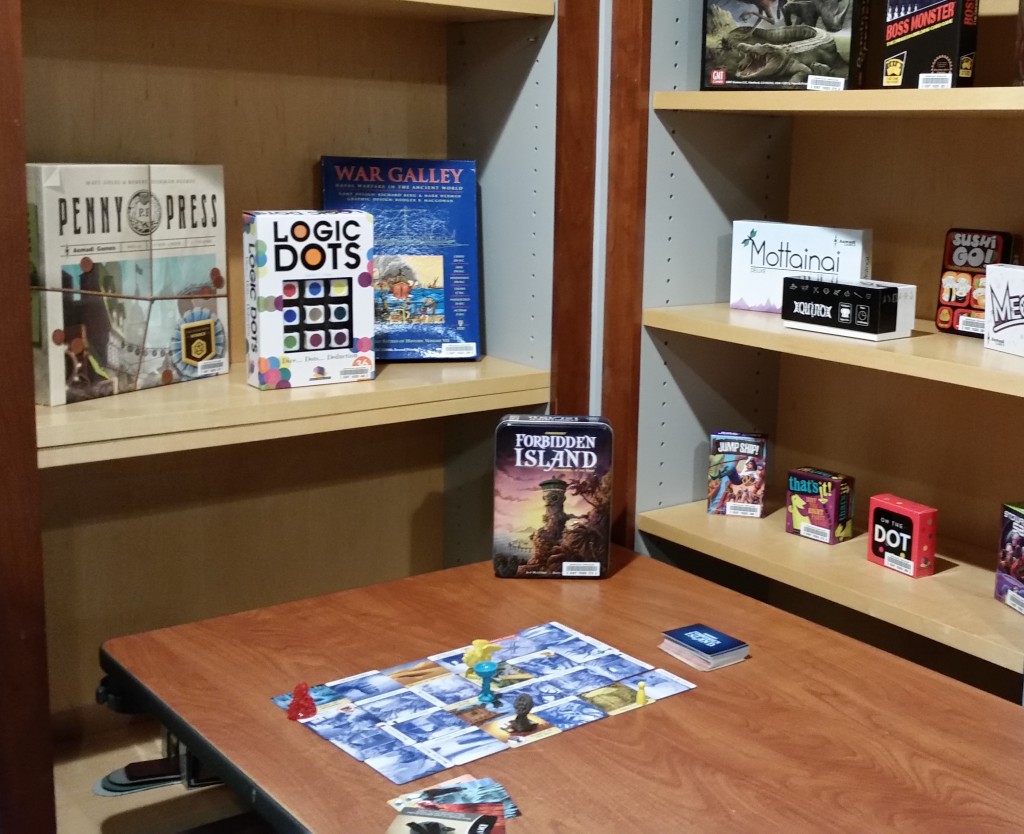 Looking for a cozy gaming space? Check out our awesome Gaming Nook outside the Woolley Electronic Classroom on the first floor of the library.
The entire collection was donated by a host of game companies: Alderac, Asmadi, Gamewright, Smirk & Dagger, Brotherwise, and GMT. Members of the Wheaton community can check out games for a 3-day period.