Wheaton recognized for commitment to first-gen student success
Dear Wheaton Community,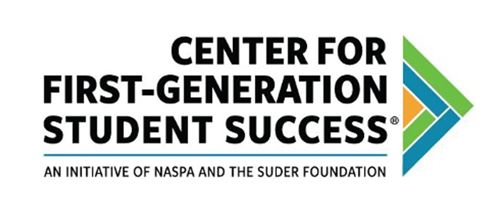 Earlier this month, the Center for First-generation Student Success initiative of NASPA and The Suder Foundation announced the advancement of Wheaton College to the First Scholars phase of the First Scholars Network. Our institutionwas chosen based on its demonstrated commitment to advancing the outcomes of first-generation students through improving both first-generation student success initiatives and institution-wide approaches.
Powered by the Center for First-generation Student Success, the First Scholars Network is a four-phase approach that allows institutions of higher education to advance outcomes by establishing communities of practice, gaining knowledge of resources, and establishing peer networks. More than 275 institutions of higher education have entered the Network and progressed through the second phase, First-gen Forward. Through our outstanding commitment, we have been selected to join a third phase, First Scholars, that signals an unprecedented commitment to serving first-generation students.
"After seeing such exciting Network progress and leadership, the Center is pleased to welcome Wheaton College as a new First Scholars institution," said Dr. Sarah E. Whitley, vice president of the Center for First-generation Student Success. "Through every step, it was evident that Wheaton College is not only invested in serving first-generation students but is prepared to make a long-term commitment to radically change the way first-generation students are served and to employ strategies for sustainability and scale that result in intentional impact."
Through a phased approach designed to scaffold the learning and achievement of institutions over time, First Scholars provides institutions with the opportunity to engage in student-centered, systemic transformation through an ecosystem of resources. Benefits of participation in First Scholars include:
an evidence-based and research-supported framework of actionable priorities supported through monthly workshops;
diagnostic tools providing critical institutional insight;
robust data sharing as part of the national Postsecondary Data Partnership;
guidance of expert coaches along each step of the experience;
and customized solutions and continuous improvement plans personalized to allow each institution to meet its first-generation student success goals.
Wheaton College will be eligible to earn the Champion Campus designation upon meeting these milestones in the First Scholars phase.
"When considering the investments made into achieving First Scholar's designation, I am reminded of the African proverb "it takes a village to raise a child." For us to better serve our first-generation students, it takes the involvement of us all because it cannot and should not be done alone. I am grateful to many campus partners who contributed the time and resources necessary to help better equip us to serve the underserved populations within our community better," said Mr. Lenny Breton, Director of The Centers for Social Justice and Community Impact and Religious and Spiritual Life.
"First Scholars provides a unique balance of bringing first-generation student initiative scaling into focus while drilling down into how Wheaton Collegerecalibrates institutional systems to elevate potential and advance outcomes for first-generation students, positioning them to be a real leader in first-generation student success," said Dr. Kevin Kruger, president and CEO of NASPA. "I look forward to seeing their success as they drive national change and advance success outcomes for first-generation students."
I want to thank everyone involved in supporting the success of First Generation students on campus, in offices, departments, and our vibrant community members for serving each student towards their academic and social success, including the First Generation Committee and its members. I am grateful for the leadership provided by Mr. Lenny Breton, Director of The Centers for Social Justice and Community Impact and Religious and Spiritual Life, and Mx. Mae Flibotte, Campus Compact AmeriCorps VISTA Member for First-Generation & Low-Income Student Success, their work entails the coordination of institutional policies and initiatives and the creation of educational training, workshops, programs and supplemental materials on issues relating to educational access and socioeconomic inequalities. A big shout out to Dr. Darnell Parker, Vice President for Student Affairs and Dean of Students, and Dr. NiYi, Director of Institutional Research, for their unwavering support.
Luis Paredes, Associate Vice President for Institutional Equity and Belonging