New Acquisitions from Regional Artists
Liza Folman
For many years, Liza Folman, Professor of Fine Arts at Lesley University, has explored the relationship between people and the built environment through a variety of media. Her subjects range from populated street scenes to building facades, abandoned ruins, interior spaces and architectural details. Folman believes that these structures embody a humanistic element that manifests itself throughout her work – creating a human presence without anyone actually there. Her interest in surface qualities and materiality encourages experimentation within the creative process. These massive works create paths in multiple directions and their interactivity allows viewers to become fully engaged in the pieces, journeying through unknown, mysterious spaces. Wheaton's new acquisition, two drawings made from graphite and pastels, are from a series of five works, all based on an abandoned warehouse in a commercial dock area of Venice, Italy. Both Scala I (above) and Scala II (right) were purchased by Wheaton College with the Kenneth C. and Louise McKeon Deemer '33 Trust.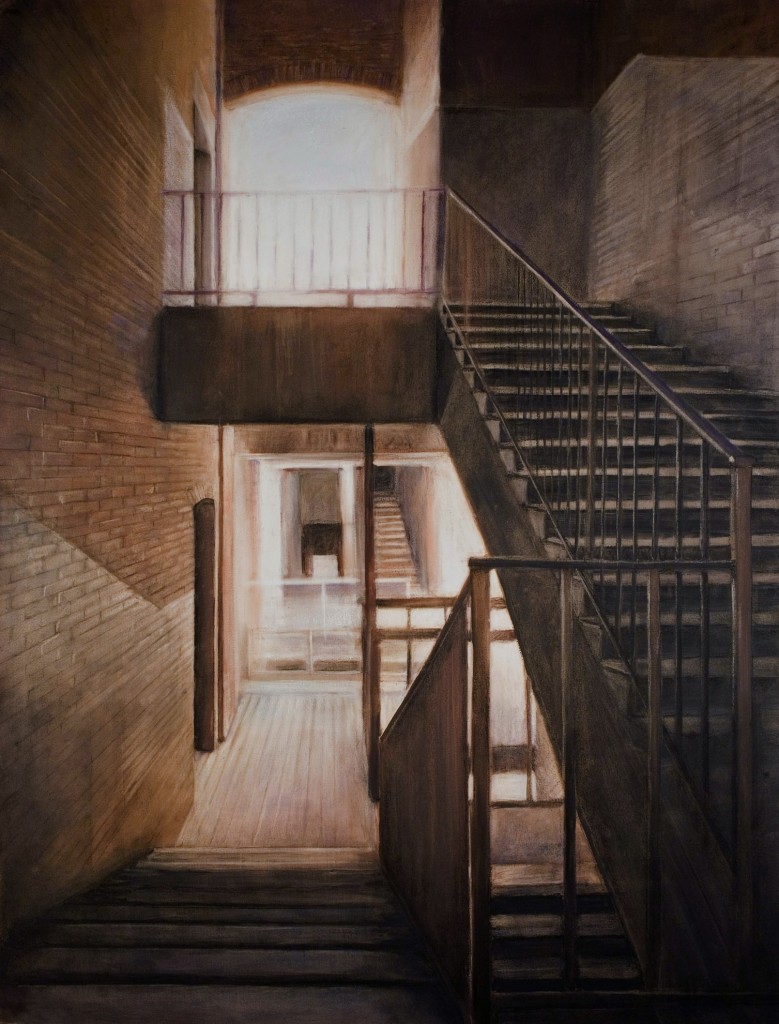 Suzanne Hodes
Wheaton College has acquired four works by artist Suzanne Hodes. The two drawings and two prints were recently exhibited in Family Matters: Three Generations of Women at the Women Studies Research Center at Brandeis University, Hodes's alma mater. Curated by Michele L'Heureux, Director of Wheaton's Beard & Weil Galleries, the show focused on legacy, memory, reverence, and love. It highlighted Hodes's reflections on her life as a daughter, granddaughter, and artist and her efforts to represent what it means to be intimately connected to another human being and to feel empathy, care, and compassion. Spanning three decades of the artist's career, Family Matters celebrated the sustaining forces of creativity and womanhood in Hodes's family. Two drawings, titled Metamorphosis (above) and Self Portrait (After G. Bellini) (right), were a gift from the artist to Wheaton's Permanent Collection. Her prints, Apartment at Night and Together (both at right), were purchased with the Eliot Fitch and Christine Price Bartlett '46 Fund.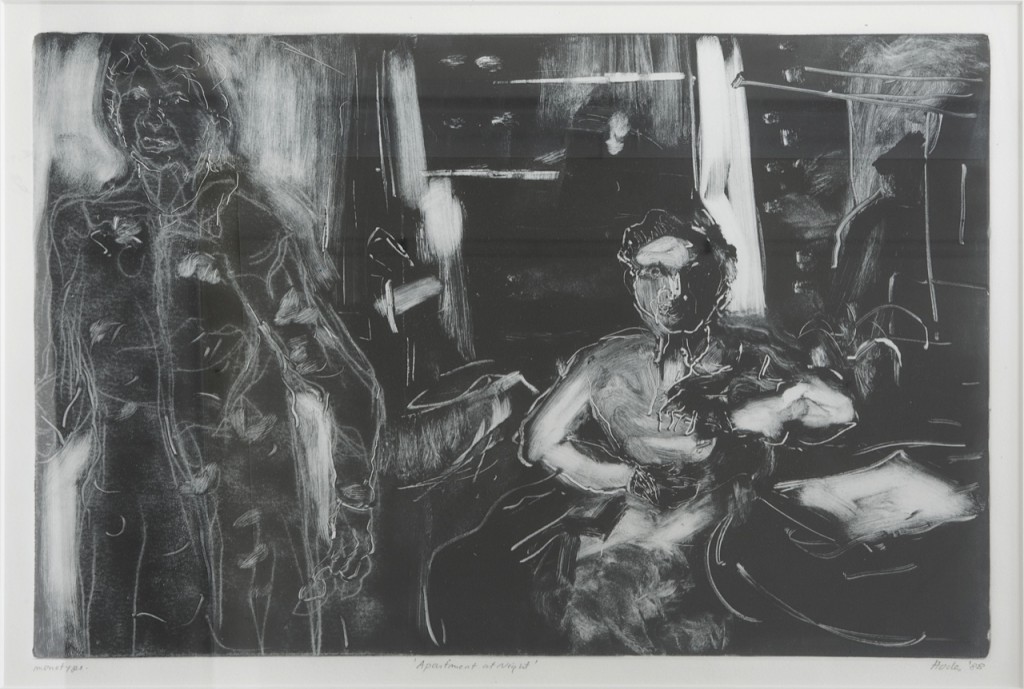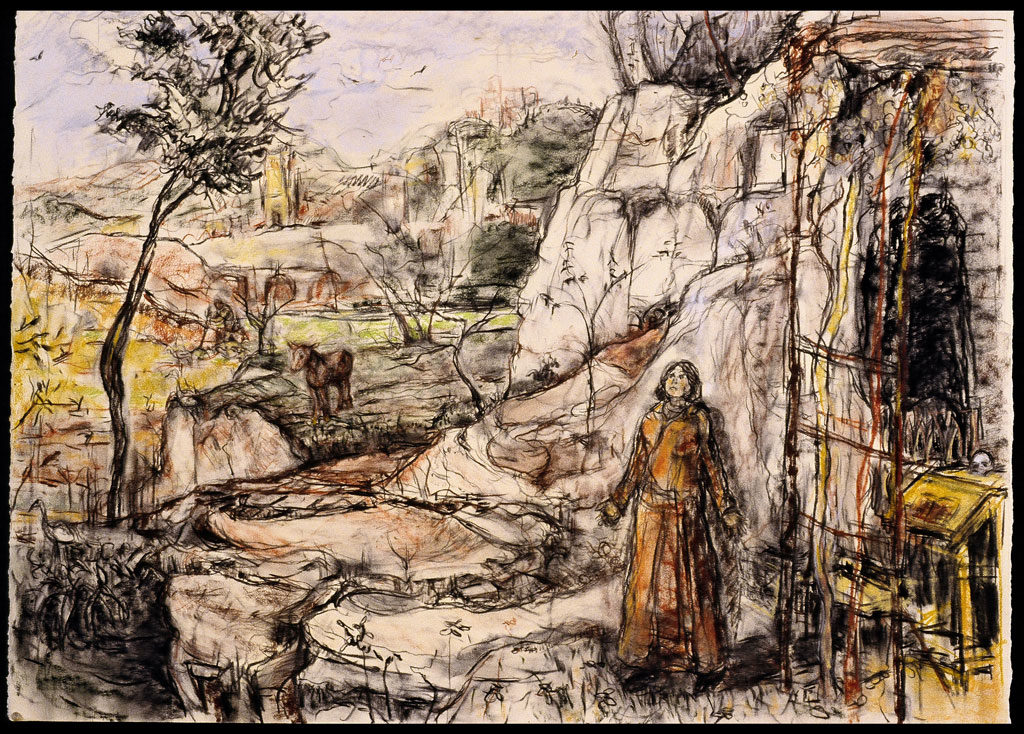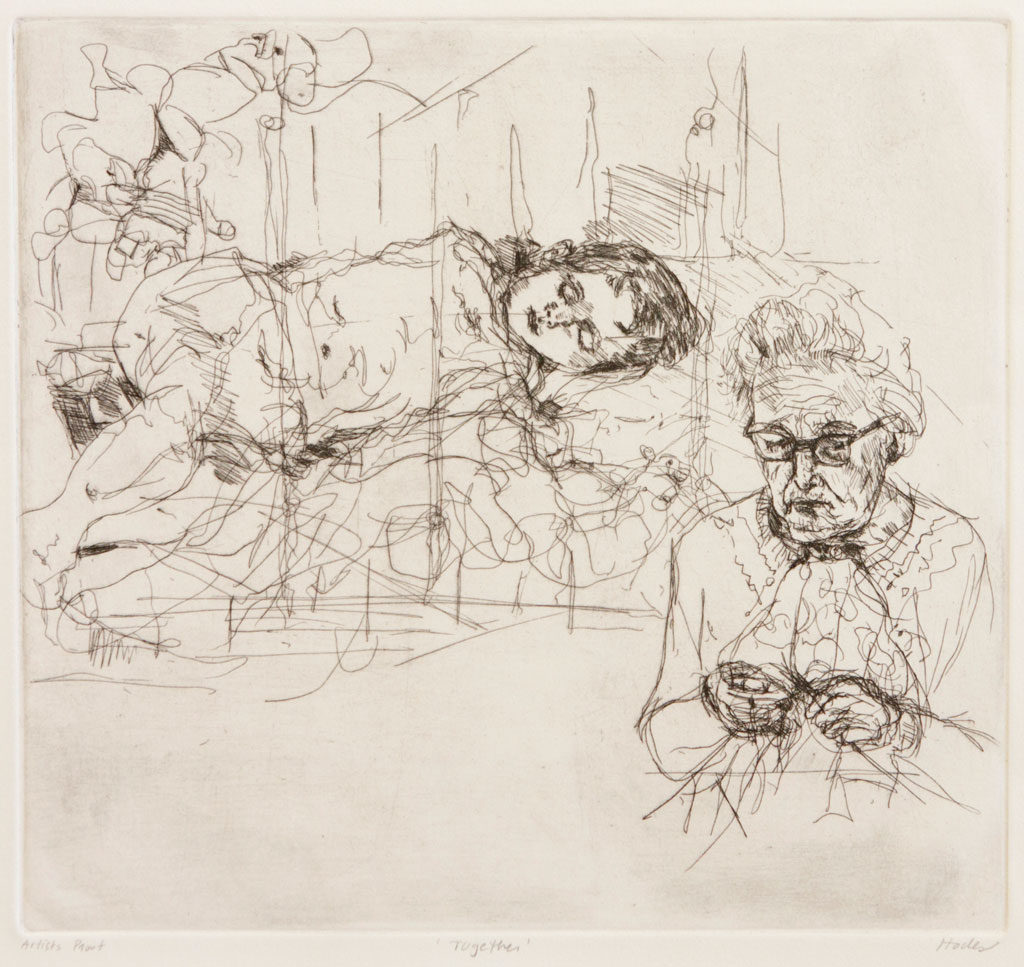 Grace Bentley-Scheck
Wheaton College has acquired two prints by Grace Bentley-Scheck, whose work seeks to break from the limitations printmaking imposes on subject matter. Bentley-Scheck is fascinated by architecture, and the way it becomes a stage for the human cycle of birth, decay, and regeneration. These structures are ever-changing, slowly adapting to social change and the natural aging process. Cities are a regular focus of her work as they physically manifest elements of the past with those of the future, illustrating the progression of human-kind. Bentley-Scheck explores how architecture becomes more dynamic via its passage through time and through the functional changes implemented by human design, as well as the changing patterns of light and shadow as the sun rises and falls. Both Inside Outside-Singer at Broadway 4/100 (above) and Alaska on Madison 6/100 (right), were purchased with the Elliot Fitch and Christine Price Bartlett '46 Fund. Bentley-Scheck maintains a studio, Sassafras Press, in Narragansett, Rhode Island where she lives and works.