A Day at the Polynesian Cultural Center – From the Journal of Anesu Makufa '20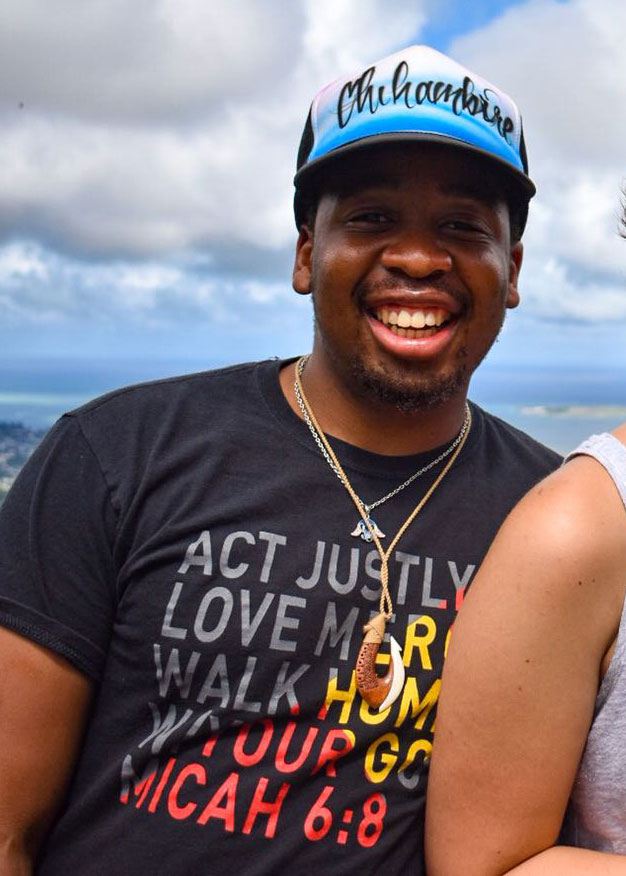 From the Journal of Anesu Makufa '20
Editor's note: The Polynesian Cultural Center is one of the most heavily-promoted tourist attractions in Hawai'i (a single day ticket can cost over $200). Located on the north shore of the island of Oahu, It is owned and operated by the Church of Jesus Christ of Latter day Saints; many of the staff and performers are practicing Mormons and are enrolled at the nearby Brigham Young University. While in the park, guests take in cultural performances in recreated villages intended to represent six island nations: Hawai'i, Samoa, Aotearoa (New Zealand), Fiji, Tonga, and Tahiti. Our students journaled their experiences observing the performances and talking to staff members.
Today we headed off to the Polynesian Cultural Center. The bus ride there was interesting, the bus presenter was humorous but also very informative. I liked how he pointed out important places and explained their significances. His take on tourism was very positive compared to how we had thus far seen it. I can understand that, 1), this might be a part of the job to say, and 2), this might be the best way to sustain oneself, and also share something you love with others who are interested enough to pay money for it.
The arrival there took a while but as soon as we were there we branched off, I was with Emily and Sophie and we went to the Samoan village first. We saw a man climbing a coconut tree, which was interesting to see in person how swiftly he climbed. Afterwards, we went to the New Zealand station because they were about to start their presentation. We sat down and waited for them to begin their performance. They performed the Haka, which I usually have only associated and seen at the rugby games from the national team. It was a powerful energetic performance. After, we went to the adjacent room with the New Zealand history and artifacts. There I started talking to a lady with information on the myths and histories of New Zealand. After about 15 minutes, she suggested I should go and talk to her father, who would be more versed on different topics that I seemed to be interested in. I thanked her and her son (who had been on stage since the age of 4) and continued on. We went to the other room with a young man also sharing information. We started talking to him too about the representation of their cultures in movies like Moana, and about tattoos and history. It was not a long conversation, but after, I spotted the man who I had been directed to, and he seemed relatively free. I went over to him and started up a conversation with him about myths and legends and gods. I sat next to him and time just continued moving. We talked about how the Polynesian islands had a respect for deities already, so when the Christian missionaries brought their God, he could easily be incorporated in how he and his family had already been living. We talked at length about the significance of faith, and truth, and asking questions about both. He shared so much with me that I am so grateful for. We spent about an hour and a half together, in what he called 'deep talk'. We were asking questions of each other neither of us had given much thought to, so we were discovering a lot together. He later introduced me to his uncle and mother. I left after a heartfelt goodbye and went towards the Tonga village.
I arrived at the village and entered a musical scene. We were asked to pick up a bamboo stick as we sat down. We were led in two songs, which were simple for all ages. After they were done the guitarist remained behind for long enough for me to ask him a few questions. This ended up as a 30-minute jam session as he taught me some chords and progressions. It was a wonderful moment of sharing culture and heritage through song. I left there and went to the Tahiti square. There, after their performance, I saw a few guys standing around who had been in the show, and I went over to talk to them. One of them was a tourism student who shared with me how he thought that tourism was a good thing. He explained how he believed that one cannot sell their culture, because culture cannot be bought. I returned to the Wheaton group around dinner, which was wonderful. After eating we had an hour to kill so we walked to the music shop where they had met a guy named Key. I was introduced to him and we hit it off. I asked if we could learn some ukulele chords, which ended up being a whole other jam session as well. We sang songs and played together for about an hour.
Overall, I think I valued the personal interactions way more than anything else throughout the day. My time at the United World College in high school gave me a foundation in this. The UWC Days we had every year had resemblance to the way the Polynesian Cultural Center was structured and run. I learnt a lot more than I planned to by the end of the day.