Nickolas Falla '16 on Collard
This podcast is part of Watson Conversations, a growing collection of podcasts produced by Wheaton students as part of Art History 298: Photography as Knowledge.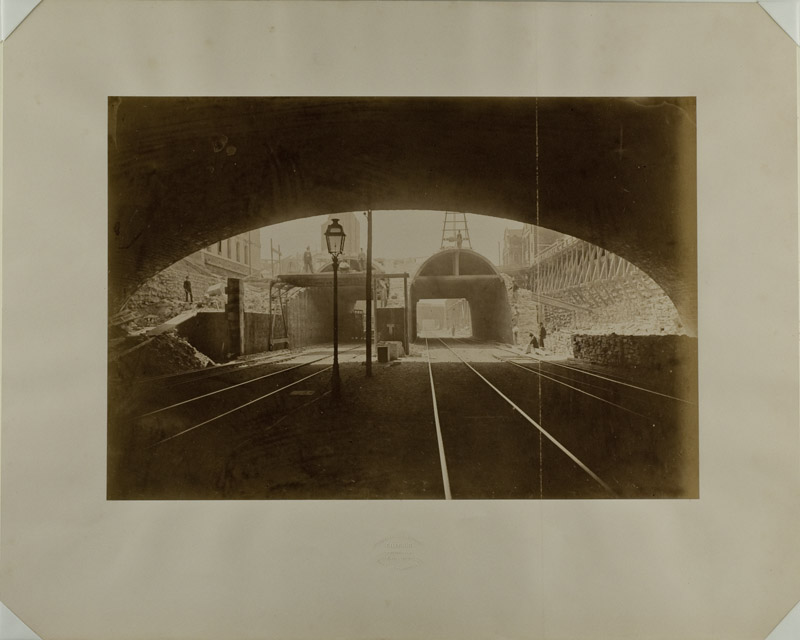 Hippolyte-Auguste Collard
Construction on an Urban Train Tunnel
ca. 1870
Salt Print from a Calotype Negative
Purchased with the Kenneth C. and Louise McKeon Deemer '33 Fund
Nickolas Falla '16 examines an image glorifying the expansion of France's railway system. Because Collard's photograph was taken from inside the train tunnel, it gives the viewer the dynamic sensation of being a part of the construction project it documents.
Watson Conversations on SoundCloud