This podcast is part of Watson Conversations, a growing collection of podcasts produced by Wheaton students as part of Art History 240: Art of the Avant-Gardes, 1900-1945: France, Germany, Italy and Russia.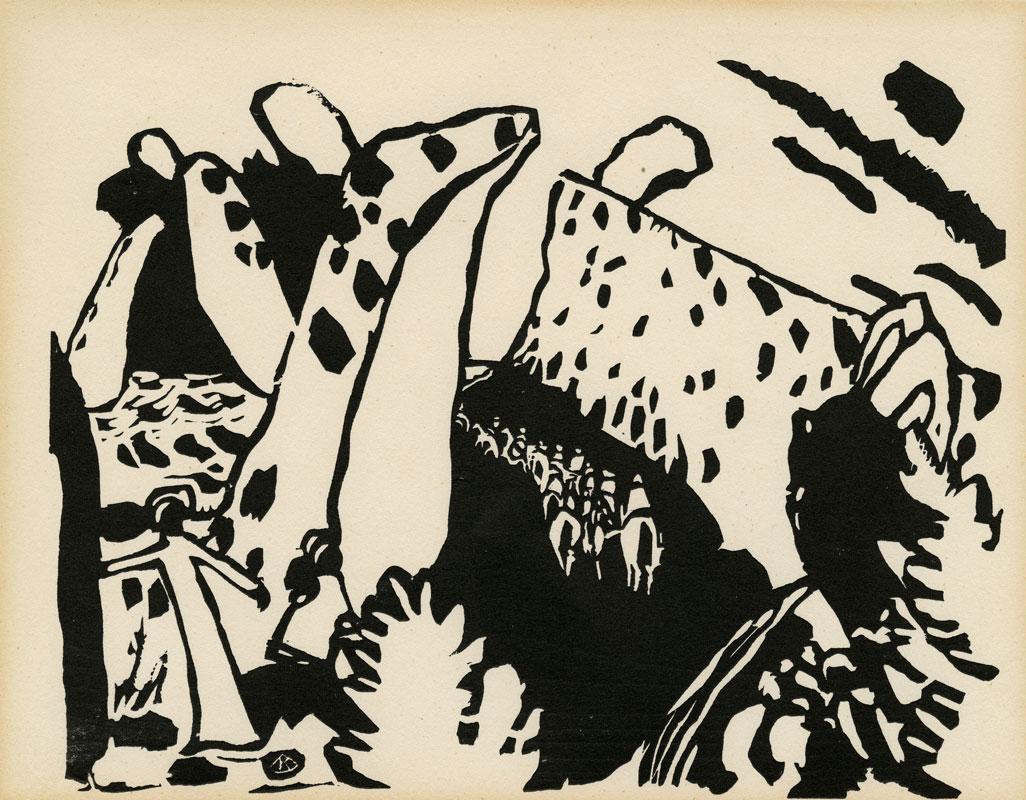 Vassily Kandinsky, 1913, woodcut, Gift of Mary L. Heuser
This Kandinsky print was originally published in the artist's book Klänge (Sounds), 1912, a "musical album" combining woodcuts and poems.
Benner Boswell '11 and Gordon Jones '13 explore Kandinsky's interest in the sound of images, and how this print reflects his goal to make visual expression simultaneously available to the various senses (synesthesia).
This podcast was created for Art of the Avant-Gardes, 1900–1945 (Spring 2011, Professor Ellen McBreen).