David LaFleche '14 on Les Halles
This podcast is part of Watson Conversations, a growing collection of podcasts produced by Wheaton students as part of Art History 298: Photography as Knowledge.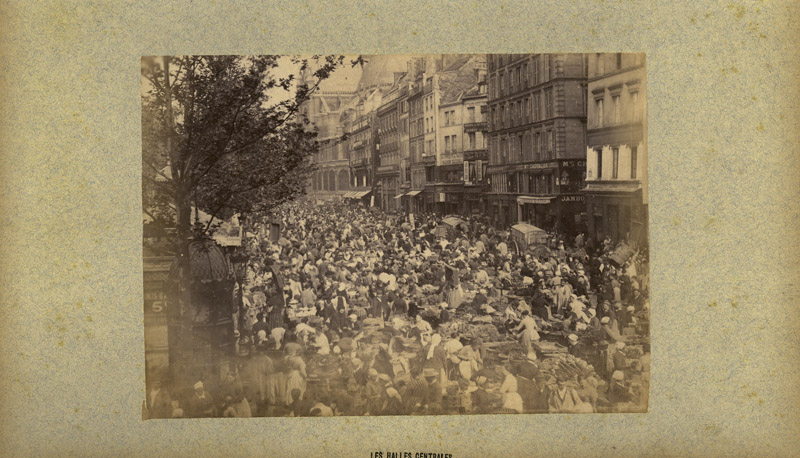 Anonymous Photographer
Les Halles Centrales
1885
Albumen Print
Purchased with the Kenneth C. and Louise McKeon Deemer '33 Fund
This photograph depicts the organized chaos of Paris's central food market.
David LaFleche '14 notes that, unlike other 19th-century scenic photographs of the city which tend to emphasize wide empty streets and imposing French architecture, this view places an emphasis on the daily lives of Parisians.