Colleen Mangan '13 on Princess Marie Czartoryska
This podcast is part of Watson Conversations, a growing collection of podcasts produced by Wheaton students as part of Art History 298: Photography as Knowledge.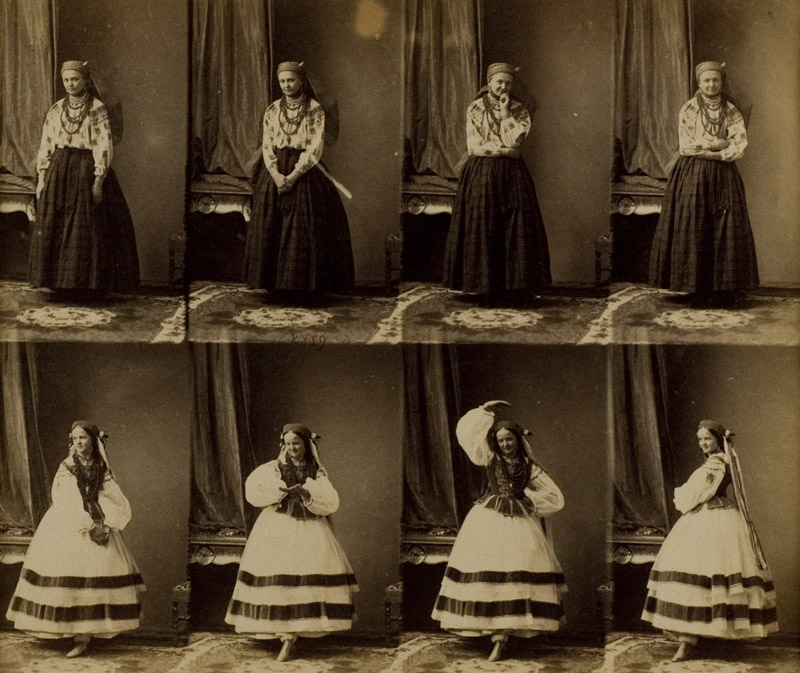 André Adolphe-Eugène Disdéri
Princess Marie Czartoryska
1859
Albumen Print, Sheet of uncut carte-de-visite
Purchased with the Kenneth C. and Louise McKeon Deemer '33 Fund
In this uncut sheet of carte-de-visite portraits, Princess Marie Czartoryska wears traditional Polish dress. 
Colleen Mangan '13 reads that choice as reflecting her family's political belief that Polish nobility and the peasant class had a shared goal in returning Poland to the hands of its own citizens.