Rising Senior Lands Competitive Writing Internship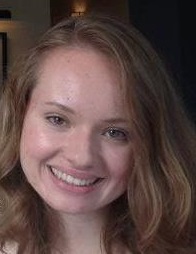 When friends ask Monica Vendituoli ('15) what she did last summer, she'll be able to tell them they can read all about it. Vendituoli, an economics major who chaired Wheaton's Hearing Board during her junior year, landed a paid summer internship at the Students section of The Chronicle of Higher Education. Since she began in May, Vendituoli has covered several beats for the Washington, D.C. publication, but most of her articles have focused campus sexual assault.
Vendituoli credits her uncle, a professor, with introducing her to the prominent publication during her college search. She was hooked. Already a writer for her high school newspaper, she became an "avid reader" of the site, applying in her freshman and sophomore years for the highly competitive internship. Although she was rejected both times, she persevered, and the third time succeeded.
Vendituoli explained that the rigorous application process consisted of several stages. For the initial round, she submitted a cover letter, resume and five clips of her journalism work. Filene Center staff, including Ben Chalot and Lisa Gavigan, helped her to revise and polish her materials. Once she was selected as a finalist, she submitted references and completed a 90-minute writing test and phone interview.
She noted that although she didn't know the subject of the writing test prior to the exam, her writing courses at Wheaton had strengthened her skills and her confidence. She added: "The Filene Center's interview seminars and events during Sophomore Symposium also taught me to do lots of research before interviews, which helped."
For a sample of Vendituoli's summer writing, see
#NotAllMen, but #YesAllWomen: Campus Tragedy Spurs Debate on Sexual Violence