February Warm-Up: Teaching Research Writing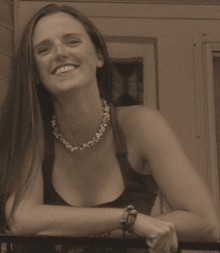 This February, Wheaton-Emerson Writing Fellow Molly McGillicuddy will offer a faculty brown bag talk on breaking down the research writing process for students. Molly will discuss how faculty can scaffold assignments in a way that emphasizes writing processes. She'll also share samples of assignment sequences.
Once we have a precise date and location for Molly's talk, we'll post it here and announce it via email.
Molly joins Ben Lopries and Angie Sarhan in piloting our Wheaton-Emerson Writing Fellows initiative, which brings Emerson MFAs with training in composition and rhetoric to teach  First-Year Writing and to offer faculty talks and workshops on writing across the curriculum. Along with all members of the English department, the Fellows maintain a commitment to teaching writing that reaches beyond the borders of the one-semester requirement and transfers to their lives in and out of the classroom.
For more information about the Fellows, contact Lisa Lebduska (lebduska_lisa@wheatoncollege.edu).