Living Sociology
by Margaret Walsh '91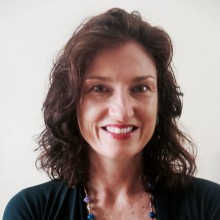 Knapton Hall was my favorite building when I started at Wheaton. Professor Grady taught a course called Making Connections, designed to promote demographic literacy and critical thought. He had been to Haiti, Argentina, and Egypt, and he told stories and shared his home movies with us. He urged us to develop our own questions about the world. To begin, we read the classic "Body Ritual among the Nacirema" by anthropologist Horace Miner, which helped us think differently about cultural practices in the United States. Just last month I gave a copy to my dentist after trying to explain "the holy mouth man."
After leaving Wheaton I went on to graduate school at the University of New Hampshire. Although I was certified to teach high school, I needed to learn more first. I still have a graduation card from my advisor Professor Yllo, assuring me that I could get a PhD and still have a life. Now I am a professor at Keene State College teaching courses in families, stratification, social problems, and research methods. Even now, I make connections – students to books, books to ideas, new ideas to social networks and service work.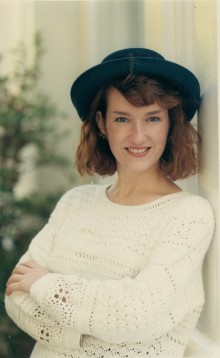 My research has examined social conditions in rural and urban communities focusing on social inequalities, primarily linking economic changes to the rhythms of family life. Some years ago I began traveling to Nicaragua with students and my colleague, Professor Eleanor Vander Haegen. We team-taught a class on revolution and social change and split our time between urban Managua and a rural farming cooperative in Rio Blanco in the highlands. I am lucky to work in a department where many faculty members are doing international work – in Rwanda, Bosnia, Malaysia, Belize, and Ireland – and students can get involved.
If you are a student who enjoys sociology, look for others who do too. At the Eastern Sociological Society conference in Baltimore I serve on the undergraduate committee. This year we had over 100 poster submissions from students on topics ranging from barriers to health care, to peer aggression in the classroom to aromatherapy. Choose internships that give you practice in research, statistics, writing, and policy analysis, especially if you are looking for a career outside of education. One of my former students was outstanding at picking up the phone and talking to alumni when she worked for our college's advancement office. A great conversationalist, she now works in community relations at a local hospital.
What I value about sociology is learning from others. If you agree, I recommend Dorothy Smith's Institutional Ethnography: A Sociology for People (2005) who said she finds research exciting because there is plenty of dialogue, but no conclusion. Marjorie DeVault's People at Work (2008) offers examples of how the "new" global economy shapes work lives. What books are you reading? Contact me at mwalsh@keene.edu.