Public Diplomacy and U.S. Foreign Policy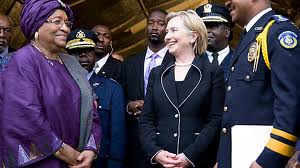 A Presentation by Meg Riggs '97
Monday November 28th, 4:00 p.m., Lyons Lounge, Balfour-Hood
Reception to Follow
Meg Riggs has worked for the U. S. Department of State for eleven years. She is currently serving as chief of the Public Diplomacy Section in Ouagadougou, Burkina Faso.  Earlier Meg Riggs had assignments as the Public Affairs Officer in the Republic of Liberia (2005-2009), as the Legal Reform Assistance Officer in the Republic of Georgia (2004-2005), and the Public Affairs Officer of the International Narcotics and Law Enforcement Affairs (2003-2004).  She is the recipient of a Meritorious Honor Award in 2007 and a Superior Honor Award in 2010, both for her service in Liberia.
Meg Riggs has a B.A. in Political Science and Italian Studies from Wheaton College (1997), and a J.D., with a certificate in International Business and Comparative Law, from Catholic University's Columbus School of Law (2000).
This program should be of interest to those who are interested in the study of African Politics, the practice of diplomacy, the workings of the State Department, and careers in foreign affairs and international relations.