Blossoming Sino-Israeli ties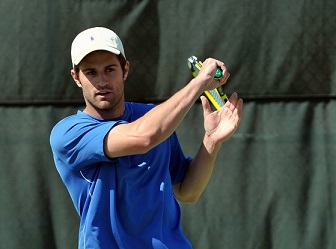 Gregory Poulin, a 2011 Wheaton graduate who majored in political science, has recently published an article in The Diplomat dealing with Sino-Israeli economic ties.
In 2013, The Diplomat published two Poulin articles as lead features. One dealt with the non-traditional security challenges — specifically in the area of human security — facing the US government, and the other (which was also published by China-US Focus and Real Clear World)  focused on urbanization in China.
Since graduating from Wheaton, Greg interned in the strategy department of Mitt Romney's presidential campaign at his national headquarters in Boston and worked with the men's and women's tennis teams at Wheaton as an assistant coach for the 2011-2012 season. Currently he is working on his masters degree at Dartmouth College with a concentration in globalization and a focus on economic development in China and its impact on Chinese foreign policy. He plans to attend law school following completion of his master's degree. In addition to Greg's studies, he has been working as a teaching assistant in the Religion and Jewish Studies Department at Dartmouth, serving as an editor of The Journal, as well as participating as a member of the Dartmouth Men's Water Polo team that won the Ivy League Championship this past fall.
While at Wheaton, Greg also double minored in U.S. history and African American studies and was a four year starting member of the tennis team, selected for the NEWMAC All Conference team junior and senior year and voted captain his senior year.