Wheaton Philosophers Share Internship Experiences
In the Republic, Socrates argues that philosophers should "go down into the cave again" to undertake 15 years of internships (539e).  At Wheaton, we just encourage them to use the summer.  On November 12th, several Wheaton philosophers participated in the Internship Showcase.  Read on to find out more.
Morgan Kennedy '13 worked with the Massachusetts Commission Against Discrimination in Boston.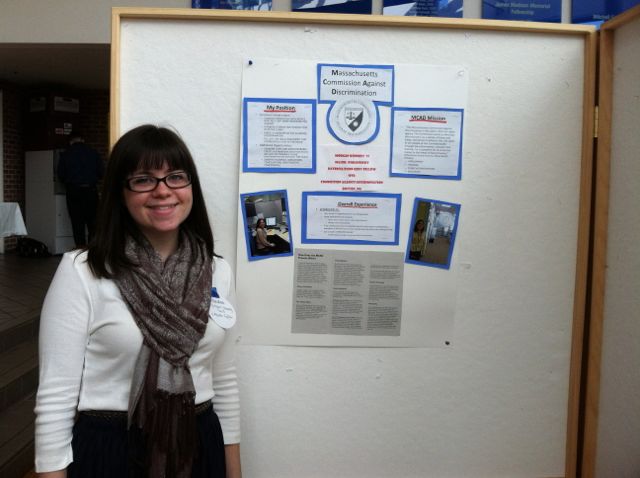 Liz Urena '13 worked with the NALEO Education Fund in Los Angeles.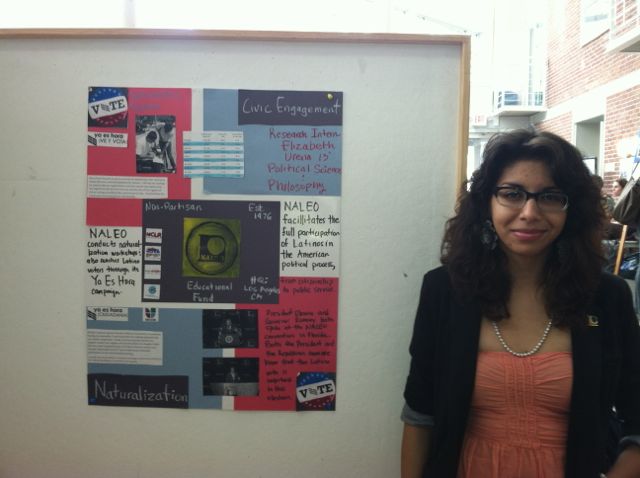 Michael Richard '13 interned at Dunn & Wilson, Attorneys at Law in Holyoke, MA.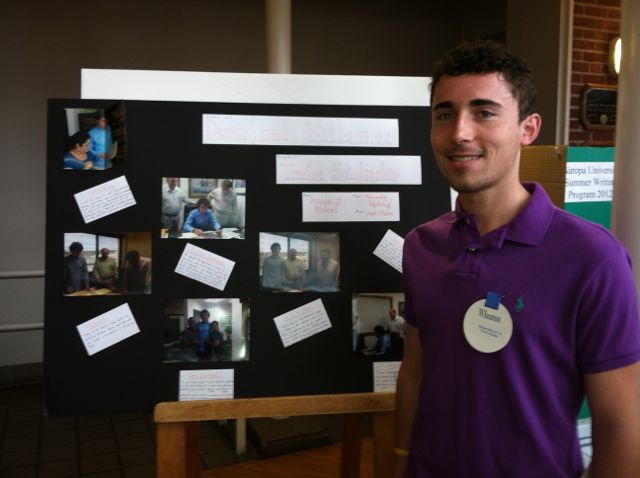 Finally, Sara Rosenblum '14 joined the American Red Cross in Pittsburgh while Natasha Piirainen '14 worked with The Sun Journal, a newspaper in Lewiston, ME.