Kant and the Ethics of Marketing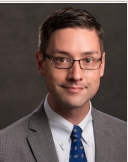 Michael Smith, PhD, will present "Kant and the Ethics of Marketing," on Tuesday, 10 November in Knapton 214.  This our second Deemer Forum speaker of the semester.  Many students know Professor Smith from his teaching of Epistemology, Modern Philosophy, and Introduction to Philosophy in recent years.  Accordingly, there will be a brief reception at 6 pm with refreshments, followed by the talk at 6:15. 
The Ethics and the Professions presentations are supported by The Deemer Forum, the purpose of which is to encourage discussion and reflection on the importance of ethics as an essential ingredient in the code of professional conduct for a wide range of careers.