A career altering experience with the Cleveland Legal Aid Society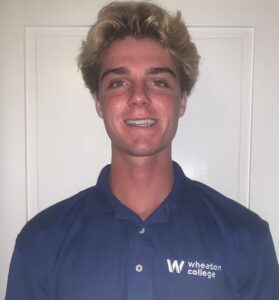 This past summer I had the opportunity to intern with the Cleveland Legal Aid Society (CLAS) in their Development & Communication department as Porter Cleveland Fellow. The CLAS is an organization that aims to provide exceptional legal services to underprivileged and marginalized persons in Cleveland, Ohio free of charge. The CLAS handles an array of civil cases including, but not limited to, eviction, domestic violence, and workplace discrimination cases. The Development and Communications department of CLAS has the important job of maintaining relationships with donors and private law firms in the greater Cleveland area to recruit and secure needed funding and volunteer legal work from attorneys to ensure the legal services provided are top tier and plentiful.
COVID created especially unique challenges for the Development and Communications team as the offices of the CLAS were closed to all clients. I and other members of the team worked brainstormed and implemented new and creative ways to ensure those who needed our services were able to access them while not being able to visit the offices. The pandemic we are experiencing has had widespread detrimental effects on the financial security of many Americans causing many Clevelanders to face eviction, loss of employment, and termination of utility services.

The Development and Communication team began creating informational and accessible videos that were made publicly available for potential clients to ensure they knew the rights they had amidst the pandemic and challenges they were facing. The videos were mostly comprised of interviews with attorneys from our offices who explained to clients how they could access free legal services so they could maintain stability in their lives despite the hardships they were facing. I and other interns in the program were also tasked with reaching out to donors of the CLAS to update them on current transitions the office was facing due to COVID and how the team at Legal Aid was adapting to them to best serve our clients. Interns also used information through the U.S Postal Service to find communities that would most likely benefit from our services by looking at different incomes within area codes in the greater Cleveland area to target which neighborhoods we would send out information to about how to access Legal Aid's services.
While interning with the CLAS I was able to talk with attorneys and hear about their various success stories of defending and helping to protect vulnerable communities within Cleveland. I was proud to be apart of an organization that's mission is to advocate and support all types of members of a community to help to ensure all individuals have an equal opportunity to accessing the legal services they require to live a better life. Before my time at the CLAS I knew I wanted to go into the field of law, but thought I wanted to work in the private sector for a corporate business or with a pharmaceutical industry. After seeing the massivley positive impact that attorneys at the CLAS have upon deserving residents of Cleveland I have switched gears and hope to work as a public defense attorney.