Melissa C. Barón: HBO Internship Summer 2012
As I look back into my summer at HBO, I recall one of the best summers of my life. I met so many inspiring powerful people. Among the bunch I met quite a few who took extra time out of their busy schedules to help mentor me and guide me into the right direction. I went into work everyday happily and when the weekends rolled around I wanted them to pass by quickly so that Monday would come again.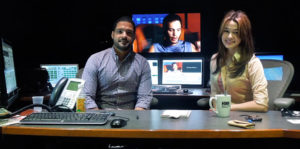 During my time at HBO I worked in the department of Creative Services. When people began to find out that I was fluent in speaking and writing in Spanish, word flew out to HBO Latino. The two heads of the HBO Latino department came into my office to meet me and immediately gave me a task to test my skills. They approved of my skills and then I started working on multiple projects for them. One of the heads of the department, Paco Correa, took me under his wing and taught me everything that I needed to know as a producer at HBO. Out of all of the projects that I worked on, my favorite project was working alongside director John Wilhelmy and producer Angel Canales on a piece for HBO Sports titled "2 Days: Julio Cesar Chavez Jr.". Angel came up to me one morning and said "Melissa, I am going to be producing a piece for HBO Sports. It's a short documentary about a boxer. Next week I am going to start gathering the footage. We have to create a story line from the footage. I was thinking it would be great exposure for you to work on this with me from scratch. Want to help"? -Do I!? Of course I said yes! Angel and I worked day in and day out on this project during my last month and a half at HBO. It was so nice to see that he was open to my ideas. I had never felt so useful. And one of the best parts of it all is that my name is in the credits!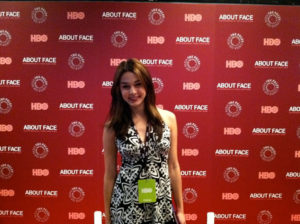 Besides the "2 Days" piece I also had the opportunity to assist at red carpet events and on-set filming sessions. To add, I was also involved with producing various promos for HBO Latino and for HBO's promotions department. HBO exposed me to a whole new world of media I hadn't known much of. I have a lot of experience working with a broadcast news station but I hadn't known much of a film/ box office television series network. Working for HBO was truly "Different and First" and "Simply The Best". You always "Get More" and "It's More Than You Imagined". "It's HBO".