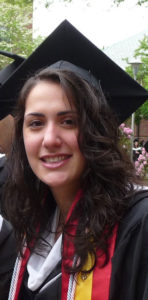 I am presently the Inflight Communications Specialist at Virgin America. I work directly with the Director of Inflight, drafting department-wide communications sent out as either emails, newsletters, posters, or onboard resources.  I am also responsible for maintaining the Inflight and Team Travel portions of the company Intranet, posting company or policy updates and HTML coding as needed, as well as remaining up-to-date on all Company initiatives and press releases.
In addition to writing for the department, I am also the "resident editor", responsible for reading and editing any and all communication that comes out of the department (i.e.Policy and Procedures updates, Uniform and Appearance updates, revisions made to our Inflight manual, etc.).  I have also assisted Catering condense and redraft their training units over the past few weeks, and I assist Corporate Communication as needed.
Aside from writing, my position also required me to become a certified flight attendant!  I completed 5 weeks of intensive training, complete with lessons on routine flights duties, onboard medical/emergency procedures, and customer service goals and initiatives.  Although I am not a full-time Inflight Teammate (as we say at Virgin), I have worked trips to Los Angeles, Boston, and Dallas and am qualified to fly whenever necessary.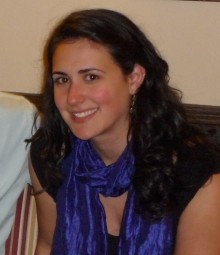 While I do not get to use my Spanish at my current position, double majoring in Hispanic Studies and English allowed me to develop distinct communication styles and tactics that have been helpful when working in a highly-diversified corporate environment, in a city like San Francisco where various cultures notoriously converge.
Next September, I plan to attend the Medill School of Journalism at Northwestern University to study interactive publishing
with a specialization in international reporting. While there, I plan to take complete advantage of my Hispanic Studies background as I hope to focus on reporting the Latino experience either at home or abroad in some capacity.
Knowing and understanding a second language and, in some ways, a cultural mindset of sorts are extremely valuable tools, and I have no doubt that majoring in Hispanic Studies worked to my advantage when I was applying to post-grad jobs and graduate programs.