Prof. Tierney-Tello's new book examines Peruvian childhood narratives and their cultural roles.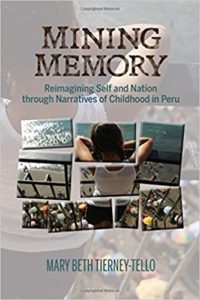 Mining Memory: Reimagining Self and Nation through Narratives of Childhood in Peru, available now through Bucknell University Press.
"Mining Memory argues that Peruvian narratives of the twentieth century re-imagine childhood not only to document personal pasts, but also to focus on national identity as a dynamic and incomplete process."
The book examines the use of childhood in narratives to perform a variety of functions critical to cultural identity.