The Wheaton X Series: 2020 and Beyond
By Madison Joan (Class of 2021)
When the pandemic hit in March of 2020, our lives were put on hold. For those of us in the arts, this meant sacrificing our passions– theatre, dance, and music were no longer possible in a collaborative setting. We went home with our hands tied, the mainstage, dance performances and musical showcases we'd looked forward to crossed off our calendars. But as we sat there in quarantine, waiting for answers from the news and the CDC, we found things within ourselves we might not have been able to otherwise. That is what the Wheaton X Series is all about.
On April 8th and 9th, the Wheaton X Series showcased the work of our peers; through spoken word, dance, music and art, we proved that now is the time to create. With over 80 participants including tech, crew, faculty and artistic contributors, the Wheaton X Series brought people together to answer the question "What is 2020 and Beyond?" This open ended question was open for interpretation, and yielded a colorful and diverse spectrum of responses. Students both on and off campus were encouraged to respond in whatever way they could, with our team working hard to get them the resources they needed, whether that meant passing off equipment to the students on campus or taking a trip to the post office to ship necessary supplies to remote students.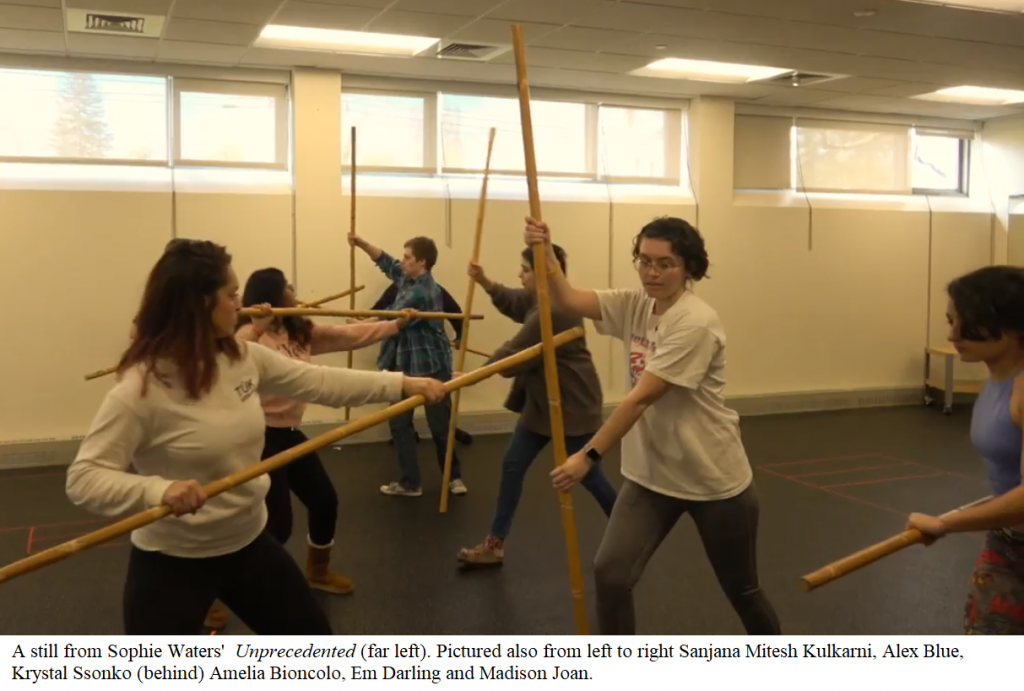 My name is Madison Joan, Senior Theatre and Anthro Major here at Wheaton. I was fortunate enough to be the Assistant Director (AD) of the Wheaton X Series, alongside Director and Artist in Residence Joe Wilson Jr. My position as AD stood as my capstone for my theatre major, and I could not be more honored to have worked with such brilliant artists and intellectuals to make this show happen.
I had the opportunity to work with Joe Wilson Jr. in Julius Caesar in the Spring of 2020, which was shut down as a result of the COVID-19 pandemic. The Theatre and Dance Department usually has two mainstages each year. With a large percent of the student body off campus and no safe way to gather a cast or speak through the muffling of masks, we had to make due with what little we had. Through discussions behind the scenes in the department, we found that what we had in abundance was passion, hope, and the certainty that people's voices needed to be heard. As a team, Joe Wilson Jr., Colin McNamee, Jessica Kuszaj,Meg Donnelly, Amina Morgan, Siobhan Dowd, Mia Garza, Meg Donnelly, Liz Dusza, and myself met weekly to discuss who needed what, how we could get it there, and what counsel we could give to the student artists working on this project. It truly took a village, and the payoff was immaculate.
With such highlights as Sophie Waters' two part short film "Unprecedented", Bethany Tetreault's four part "2020 the Musical", Freshman trio Catriona Stewart, Matt Lambert and Allison Violette's "From a Distance, Dance Co and Sole's collaboration and TRYBE's music and dance piece surrounding the BLM movement, there was so much to be said, witnessed and felt across both nights of the Wheaton X Series. Feelings of pain, loneliness, hope, discovery, understanding, compassion and a sense of family were all present on the 8th and 9th. We cried together from our respective zoom boxes, we laughed together, and though silenced by muted microphones, we witnessed these works through the digital barriers that kept us covid safe.We did this together.In spite of our more-than-6-foot distance, we made something bigger than ourselves.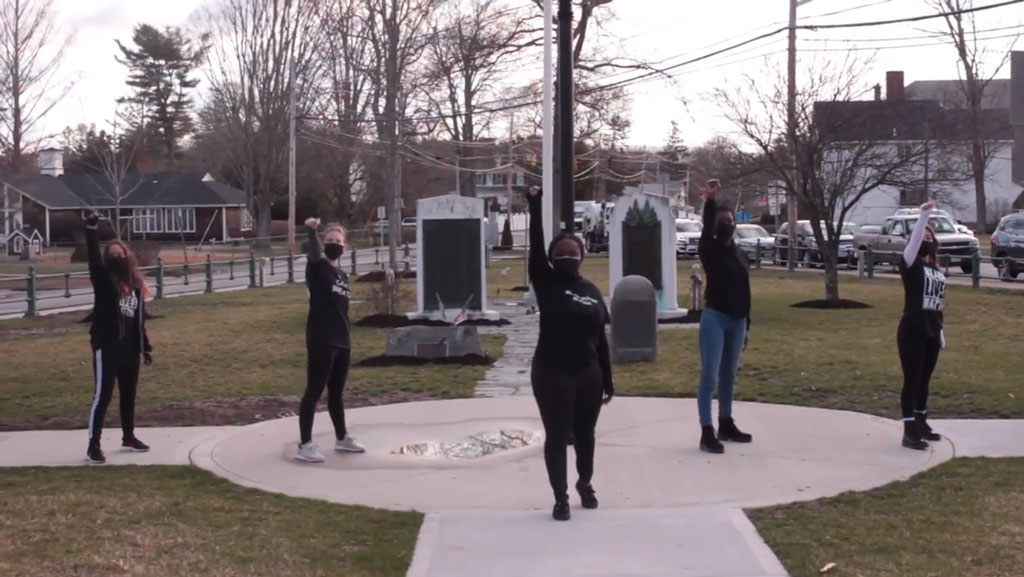 One of the things which made the Wheaton X Series unique was that each artist had the opportunity to speak with Joe or myself about their work in an interview. These interviews were recorded over zoom, Joe speaking from a Green Room curated by Katie Hubbard, and myself speaking from a dorm room curated by… well myself! These interviews gave our creators a chance to share their thought processes on our prompt "2020 and Beyond", and gave the audience a look into the mind of our intellectual and creative student body. This is something that would not have been possible with a typical Wheaton mainstage production.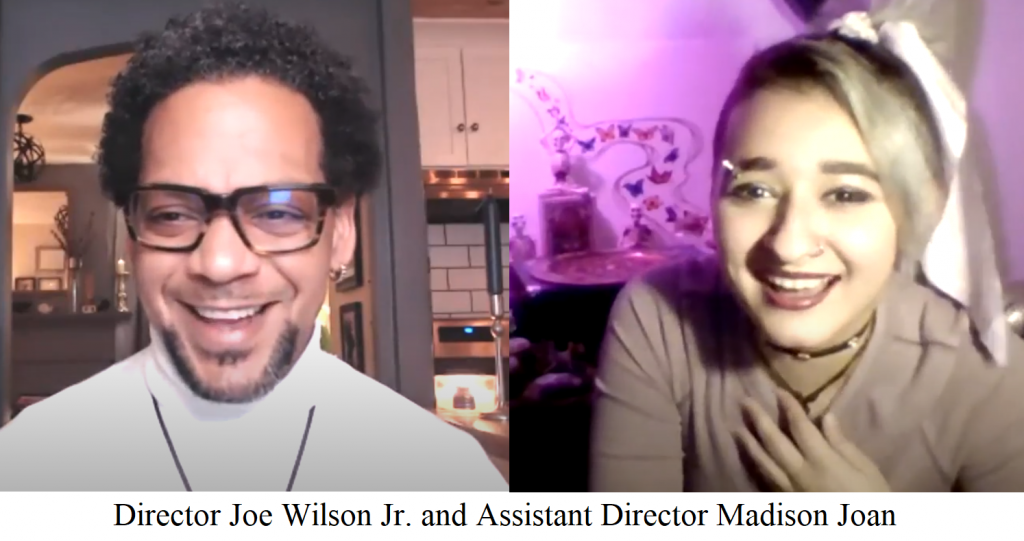 As AD, I was fortunate enough to not only work behind the scenes, meeting weekly, editing content for our artists, writing music to be played during the credits, and even hosting on the 8th and 9th. I was also able to contribute my own work, with the original songs, Ghost Gurl and Innocent Youth (featuring Ian Hamilton). Had I assisted in directing a typical mainstage, I would not have been able to participate in the performance aspect as well. This opportunity has personally taught me so much, and I know we all grew from working together, striving together, and building together. On behalf of everyone, both behind the scenes and on the screen, thank you to the creators, to the technicians, to the families who logged on to see what we had to offer. As I said before, it took a village, and what a wonderful village we have built.