Transcending the Privilege of Higher Education: Making Social Justice Scholarship Accessible
Brooke Musial
Class Year: 2021
Major: Anthropology
Minor: Peace and Social Justice
Experience: Independent Project
I used my Wheaton Edge funding to do an independent project that was supervised by one of my professors. I hope to pursue a career in diversity, equity, and inclusion, so I wanted my Wheaton Edge experience to be related to this field in some way. With this in mind, I decided the goal of my project would be to make social justice scholarship available to the public. A concept that is central to social justice work is privilege, and I recognize that my privilege of having access to higher education has given me the opportunity to learn a lot of valuable knowledge about inequality and social justice. My project serves to transcend the privilege of higher education by helping those who lack this privilege access social justice knowledge and use it as a powerful tool to advocate for themselves and others.
Because social justice is such a broad field, my advisor encouraged me to think about who my target audience is. I really enjoyed thinking about who I wanted the information I am disseminating to reach and researching what the best way to do this is. Ultimately, I decided that I want to reach people like the pre-college version of myself. I grew up in a predominantly white, Christian, middle-class town, and I believed in the American ideal of "liberty and justice for all." It never occurred to me to think about who was included in "all" because most of the people I was surrounded by had similar identities and experiences to me. I was unaware of my own privilege. I chose to focus my project on economic justice, since money is a topic personal to everyone, and challenging stereotypes, since it would allow me to touch upon multiple areas within social justice.
Once I identified the focus of my project, I determined that the best way to present these topics to my target audience was through a blog. In addition to researching, much of the time I spent on my project was devoted to learning how to use the WordPress platform and how to create visual content for blog posts. These are examples of visuals I created for a post that explains why CEOs make so much more money than their employees and how stock buybacks contribute to the pay gap between them: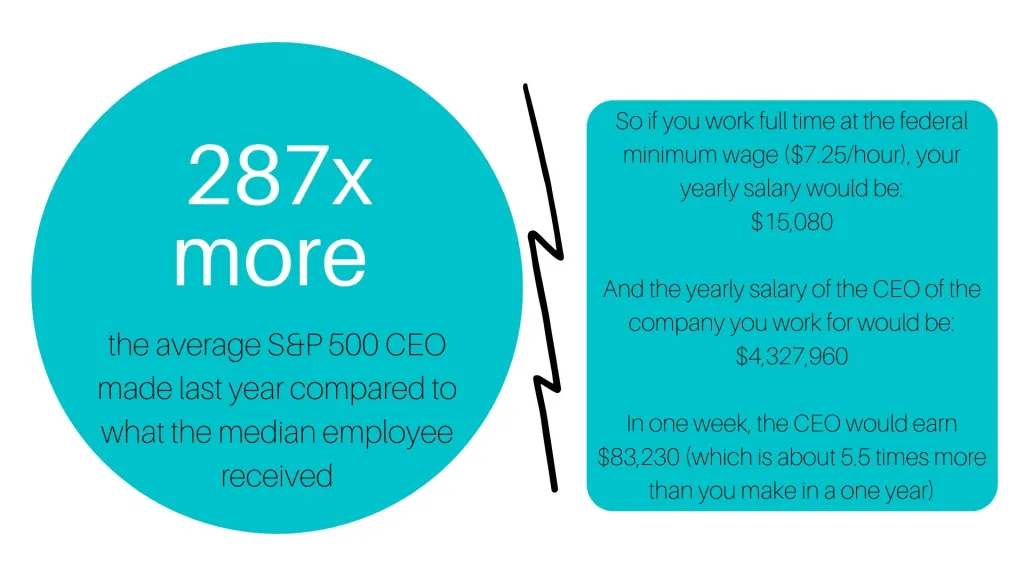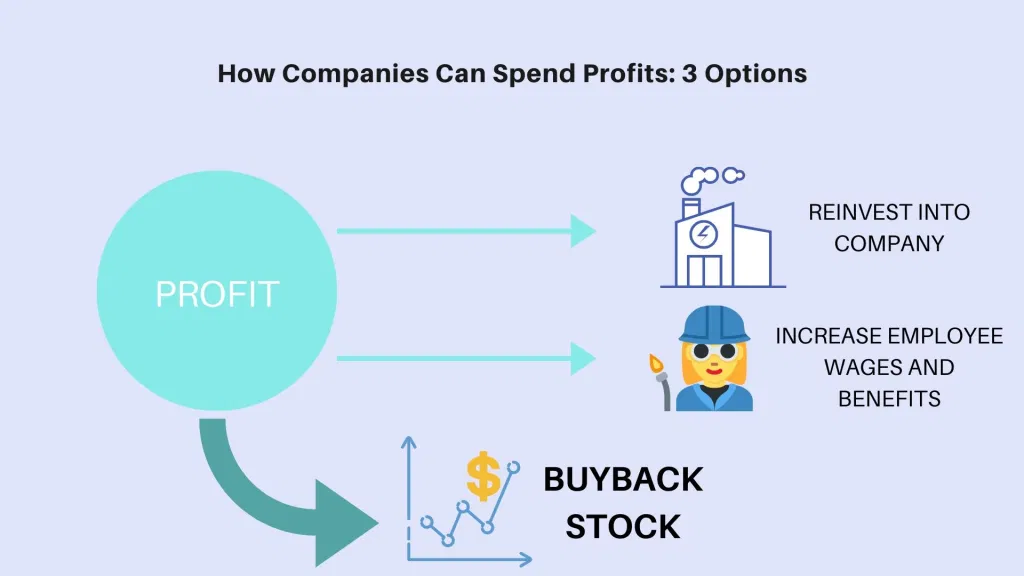 My studies are primarily social sciences-orientated, so learning how to build a website and do simple graphic designing were challenging at times. However, these challenges were very beneficial to my growth as a student and a future professional. They allowed me to develop valuable skills that are marketable to employers. I really enjoyed doing my project, and I am grateful for the opportunities it provided me to deepen my understanding of certain social justice topics and learn new skills.