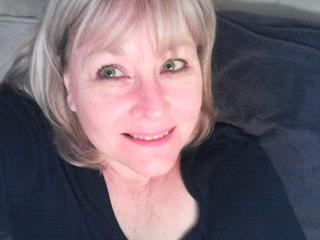 Patricia Flaherty '83 has been the Senior Project Manager for Mission Hill Neighborhood Housing Services since 2004. Prior to that she was a teacher in Boston's Catholic Schools, a project coordinator for the Back of the Hill Community Development Coordinator, the Director of Community Relations and Special Projects for Boston City Councilor Michael Ross, and worked as a real estate manager for the Jamaica Plain Neighborhood Development Corporation. Put simply, she more than anyone else has been responsible for rebuilding large sections of the Mission Hill section of Boston and making it possible for a vibrant mixed income and racially diverse neighborhood to survive.  Boston is a very different place now than it was in the early 1980s and Pat is one of the people who helped it become, arguably, America's most exciting city. She will be receiving an Honorary Doctorate of Humane Letters from Wheaton College in May 2013.
"Not too many people get to live their passion every day.  What I do for my living, is how I used to spend my summer vacations, it's what I did as a volunteer, it is what I do for fun. I was very lucky 30 years ago to land in the Boston neighborhood of Mission Hill, my community, my home.  It has been my privilege to be a part of the transformation of the physical neighborhood. Not too many people get to sit in their neighbors' living rooms and kitchens and envision how things could be, should be, and then get to be a part of making that vision a reality.  From turning vacant lots used for torching cars into homes for families with children riding bikes, to the reclamation of Harvard land used for snow dumping into the community's center and the Kevin Fitzgerald Park, I have been able to be part of a collective process, joining my neighbors to fight for something rather than against everything.
"Wheaton College and the Sociology Department in particular played a key role in setting me on my life course.  I learned the critical thinking, problem-solving and research skills necessary to the work I do.  My early fieldwork and study gave me the confidence to sit and negotiate with the powers-that-be in government or medical and educational institutions while recognizing the life intelligence of working people.  And it was in my Political Sociology course where I first came to know the tenacious group of women that challenged me and my classmates to do 'real politics' – 'not the politics you learn working in your Congressman's office, but the politics you learn on the streets of Mission Hill.'  I took that challenge, and it may have been a longer journey than I thought, but the work, and the people, taught me that you can achieve what others think is impossible … and by building buildings together you can create community."
Patricia Flaherty '83, resident of the Mission Hill Neighborhood in Boston, Senior Project Manager Mission Hill Neighborhood Housing Services since 2004.