2017 Harvard-Wellesley-Wheaton Russian Studies Undergraduate Colloquium
Four Wheaton students shared their research on topics ranging from cyber terrorism to environmental policy at the 2017 Undergraduate Colloquium on Russian and Eurasian Studies at Harvard University.
The annual conference, held this year on April 14, features students and faculty from Harvard, Wellesley and Wheaton colleges and is sponsored by Harvard's Davis Center—which was founded by Kathryn Wasserman Davis P'60, mother of Wheaton Trustee Emerita Diana Davis Spencer '60.
See the official 2017 program from the Davis Center here.
See the post about the 2016 Conference here.
This year's Wheaton speakers included Sebastian Quijano '17 (far left,) Jack Segal '18 (center,) Ian Patrick Curran '17 (lounging in front,) and Ashley Michele Donovan '17 (second from right.) Students were accompanied by three of their professors, Tom Dolack, Françoise Rosset, and Jeanne Wilson, and Fulbright TA Farida Akbaeva.
Pics from the 2017 event: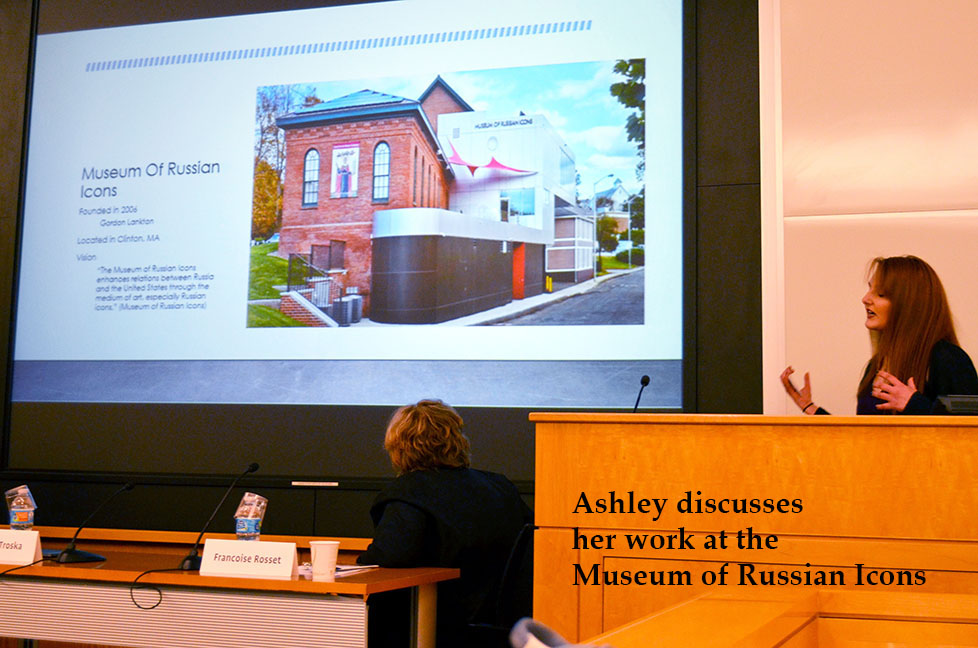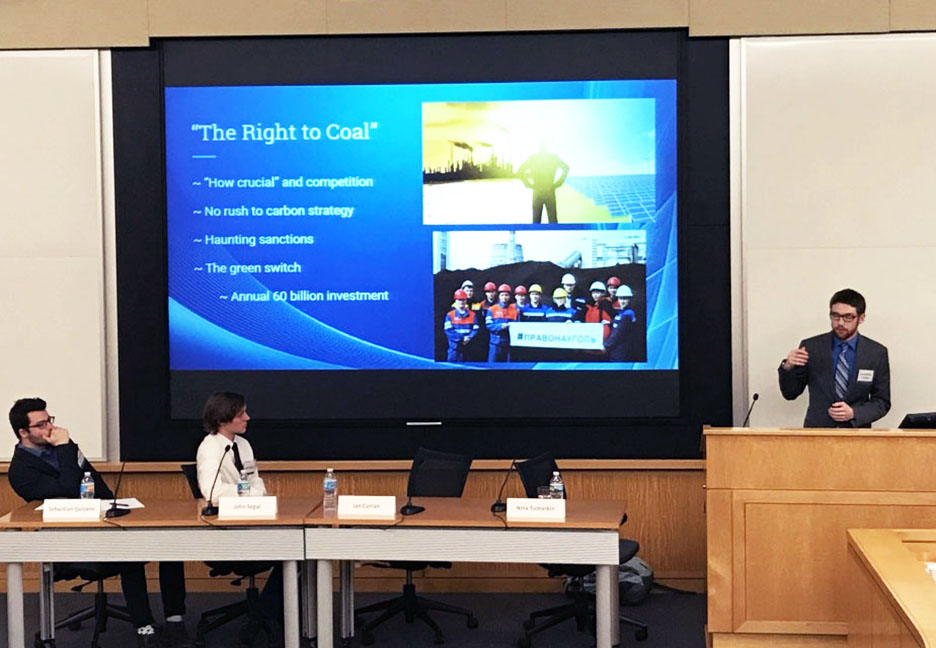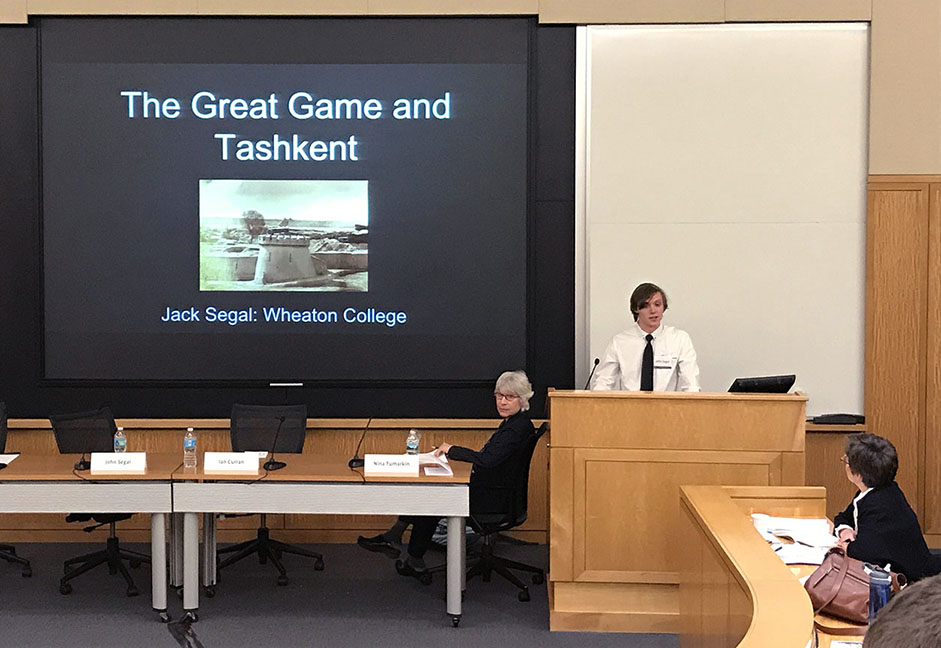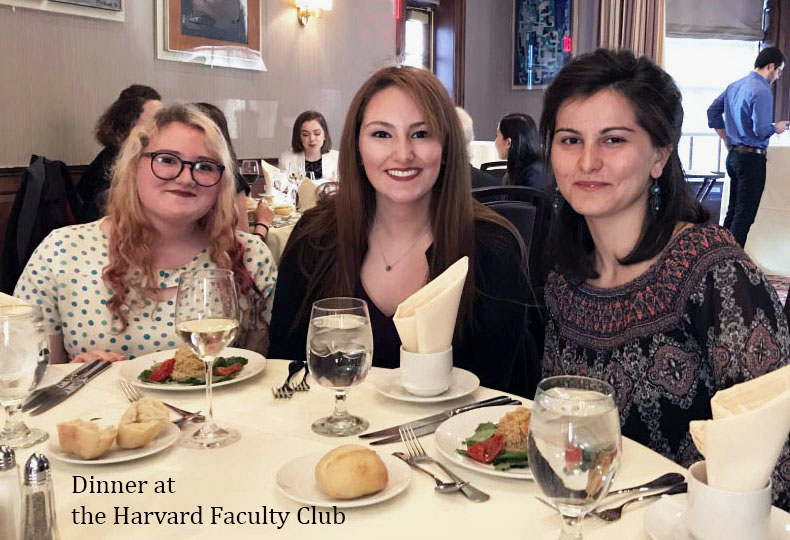 See you in April 2018 !!